Html Forms
Create User Entry Forms In Word 2010
Word 2010 has a multitude of Form Content Controls that enable users to instantly create a simple form for taking; input from others, distributing it as e-survey, making a questionnaire, etc.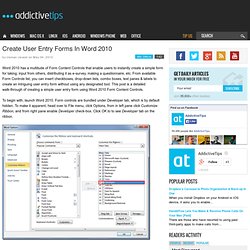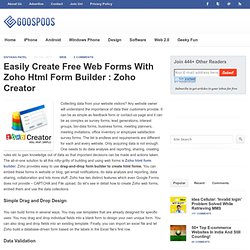 Easily Create Free Web Forms With Zoho Html Form Builder : Zoho Creator
Collecting data from your website visitors? Any website owner will understand the importance of data their customers provide.
Make A Fillable Form In Word 2010 & Collect Data The Easy Way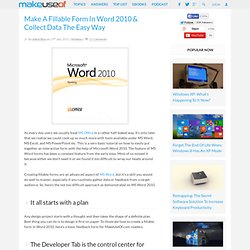 Creating fillable forms are an advanced aspect of MS Word, but it's a skill you would do well to master; especially if you routinely gather data or feedback from a target audience. So, here's the not too difficult approach as demonstrated on MS Word 2010. It all starts with a plan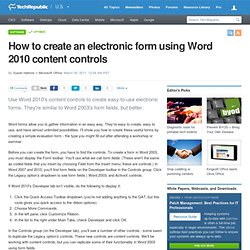 Use Word 2010's content controls to create easy-to-use electronic forms. They're similar to Word 2003's form fields, but better. Word forms allow you to gather information in an easy way. They're easy to create, easy to use, and have almost unlimited possibilities.
How to create an electronic form using Word 2010 content controls