Technology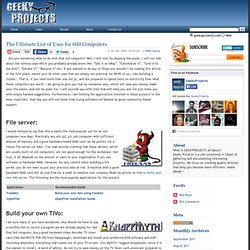 Are you wondering what to do with that old computer? Well, I will start by skipping the usual… I will not talk about the obvious uses which you probably already know like: "Sell it on eBay", "Cannibalize it", "Give it to the Kids", "Donate it", "Recycle it" etc. If you wanted to do any of those you wouldn't be reading this article in the first place, would you?
How to Deactivate Facebook Account? - Waterfox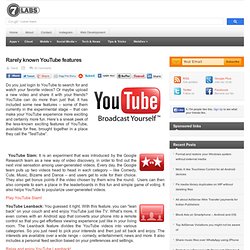 Play YouTube Slam! YouTube Leanback: You guessed it right. With this feature, you can "lean back" on your couch and end enjoy YouTube just like TV. What's more, it even comes with an Android app that converts your phone into a remote control so that you get effortless viewing experience just like in your living room.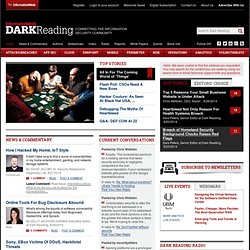 Security Monitoring : Tech Center - Dark Reading - Waterfox
IT Executive Guide to Security Intelligence This white paper discusses how security intelligence addresses shortcomings and empowers organizations-from Fortune Five companies to midsize enterprises to government agencies- to maintain comprehensive and cost-effective information security. Read more. Intelligent role management for improved security and compliance In complex organizations with sprawling role structures, managing user access and entitlements can be overwhelming. As part of an effective strategy for identity and access management governance, role management is a powerful method with which to strengthen and streamline the management process.
InformationWeek iPad App - Waterfox
InformationWeek Get the day's most vital IT news and commentary It's easier than ever to get the business technology news and analysis you need with 's , featuring one-touch access to breaking news, stories and commentary compiled daily by 's editors. is that viewing and navigation is optimized for the iPad, with clean links to news and commentary in five main categories: cloud computing, security, software, mobility and Global CIO. The app also makes it incredibly easy to share content via e-mail, Twitter and Facebook.
Amazon.com Help: Public Library Books for Kindle - Waterfox
Create an Advanced Speech Macro The Advanced Speech Macro allows you to generate a Speech Macro from XML. In this tutorial you will create a Speech Macro from the "Weather.WSRMac" file.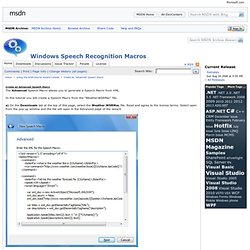 Windows Speech Recognition Macros - Home - Waterfox
The Official Windows 7 Repository - Waterfox
If you are using various available versions of Windows 7 Operating System viz. Windows 7 Starter , Windows 7 Home Basic , Windows 7 Home Premium , Windows 7 Professional , Windows 7 Enterprise or Windows 7 Ultimate on your Desktop/Laptop/Netbook Than, you can easily Download Windows 7 ISO Image File and create your own Windows 7 Retail Disc (DVD)! Even you can also activate it LEGALLY, if you have a Genuine Windows 7 Product Key!
Download ISO File, Create DVD & Activate Windows 7 Legally | MrinTech - Waterfox