Asia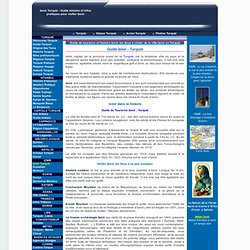 Guide de tourisme et histoire Izmir, les lieux à visiter de la ville Izmir en Turquie Izmir, capital de la province ouest de la Turquie, est la troisième ville du pays et la deuxième après Istanbul pour ses activités portuaire et économiques. C'est une ville moderne, agréable, située dans la magnifique golf d'Izmir, un des plus beaux de la mer Égée.
Turquie, Guide et Histoire Izmir
Rainbow Bridge and Tokyo Tower Tokyo (東京, Tōkyō) is Japan's capital and the world's most populous metropolis. It is also one of Japan's 47 prefectures, consisting of 23 central city wards and multiple cities, towns and villages west of the city center. The Izu and Ogasawara Islands are also part of Tokyo. Prior to 1868, Tokyo was known as Edo.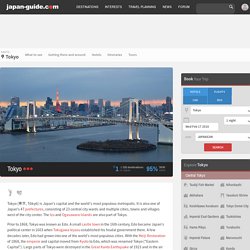 SAKURA HOTEL HATAGAYA - Access - Map & Directions to Our Hotel in Hatagaya