FUN
10 Very-Last-Minute DIY Gift Ideas
28 Functional And Beautiful Ways To Decorate With Contact Paper
1. Foam Letter Ribbon Stamp This adorable stamped fabric ribbon was created by Meghan from Happiness is Creating.
30 Adorable And Unexpected DIY Stamp Projects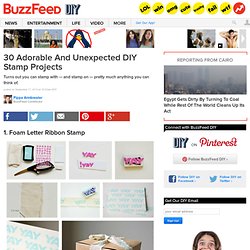 After a very busy week (having two jobs isn't all it's cracked up to be) I am back at it crafting for you all! Today's project was inspired by a link I saw on Pinterest. There is a tutorial on the Rit Dye website for dyeing your own buttons to custom colors.
Dye It Yourself!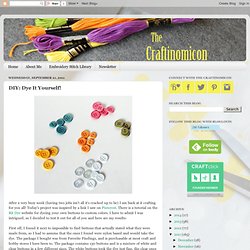 I want to hug these recycled tennis balls they are... | Storage Geek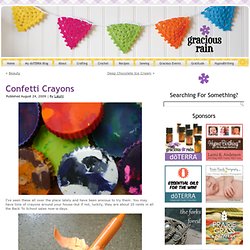 I've seen these all over the place lately and have been anxious to try them. You may have tons of crayons around your house–but if not, luckily, they are about 25 cents in all the Back To School sales now-a-days. Peel off the paper. When I was a kid–this was easy.
To make all of these Instructables, download this collection of How To's as an ebook. Download » Gifts to Make For Your Man gives you full step-by-step instructions for 40 cool gifts you can make, including everything from wallets to belts to cookies. Learn how to make simple rings, clocks, even bacon cheesecake brownies! All projects come from Instructables.com, are written by experts in manly gifts, and contain pictures for each step so you can make your own custom gifts for the man in your life.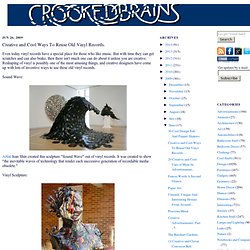 Even today vinyl records have a special place for those who like music. But with time they can get scratches and can also brake, then there isn't much one can do about it unless you are creative. Reshaping of vinyl is possibly one of the most amusing things, and creative designers have come up with lots of inventive ways to use these old vinyl records.
Best of Vinyl Records.
Cool Craft Ideas / DIY outdoor Jenga