Hair Tutorials
Get Ready Fast – 7 Quick and Easy Hairstyles. Every college girl has been there – after a late-night library session and only a few hours sleep, you wake up late with only a few minutes to throw something on and book it to class.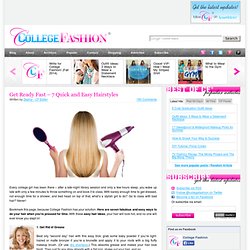 With barely enough time to get dressed, not enough time for a shower, and bed head on top of that, what's a stylish girl to do? Go to class with bad hair? Lauren Conrad's Hairstyles & How to Do Them. Lauren Conrad rocking a chic ponytail hairstyle.Photo: Pacific Coast News I got the following email recently and thought it would make a great article: "I am starting college next January and I want to do a Lauren Conrad hairstyle.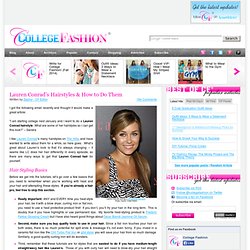 What are some of her hairstyles so I can get this look?" – Sandra.
---