Blogs <3
THEINSPIRATION.COM l THIS IS WH▲T INSPIRES US
Remember Summertime Scrap Tires Sailing Hay Bales Summer Toboggan Run Isar Nuclear Power Plant Stock of Wood
Colossal | An art and design blog.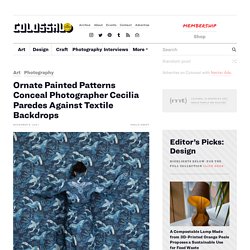 noquedanblogs.com | Blog de inspiración .
Here in southern Missouri, where we live, spring is tormenting us. One day it's nice and warm; you could totally wear sandals and no jacket at all (which excites me as I LOVE sandals). The next day it's cold, and I find myself pulling my coat back out of the closet. Also, one of my brulees got a little too toasty. Guess which one?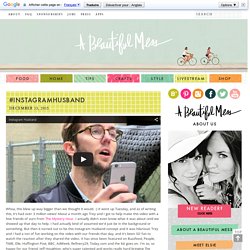 A Beautiful Mess
STREET ART UTOPIA | We declare the world as our canvas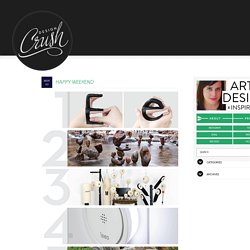 Jan16 Mushroom Stroganoff Beef stroganoff was my favorite dinner growing up, and my very favorite part of that dinner was picking out all of the mushrooms in the sauce for myself.
Design Crush
The madness of Michael Mapes Michael Mapes was born in Fort Knox (Kentucky), now based in NY. He elaborates boxes by dissecting photographs (but also small insects, gelatin capsules, paillettes) and assembling it with glass, pins and test tubes. His creations are between photography and sculpture, both working as portraits. Mapes's new serie will be... » read more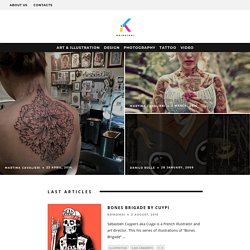 koikoikoi | Be Creative
Stéphane Coutelle by okmarzo April 7, 2014 Stéphane Coutelle is a French photographer who has just released his latest series entitled 'Insomnies'. The intimate photos portray the beginnings of an untold story of women's wanderings. The pictures are shot in unspecified locations to carry a strong cinematographic dimension.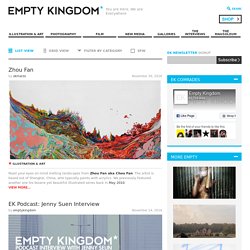 EMPTY KINGDOM You are Here, We are Everywhere | A Home For Media Artists