Blogs <3
THEINSPIRATION.COM l THIS IS WH▲T INSPIRES US
Remember Summertime Scrap Tires Sailing Hay Bales Summer Toboggan Run Isar Nuclear Power Plant Stock of Wood
Colossal | An art and design blog.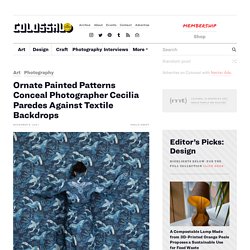 noquedanblogs.com | Blog de inspiración .
Here in southern Missouri, where we live, spring is tormenting us. One day it's nice and warm; you could totally wear sandals and no jacket at all (which excites me as I LOVE sandals). The next day it's cold, and I find myself pulling my coat back out of the closet. Also, one of my brulees got a little too toasty. Guess which one?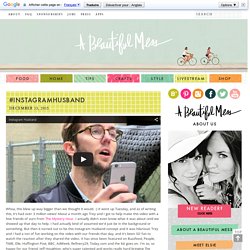 A Beautiful Mess
STREET ART UTOPIA | We declare the world as our canvas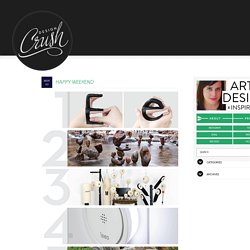 Apr19 Happy Weekend 01/ Check out the Alphabet Sandwich – an A to Z of food between two slices of bread!
Design Crush
Snails fairy world photographs by Vyacheslav Mishchenko Ukrainian nature photographer Vyacheslav Mishchenko shoots amazing macro photographs of little creatures in the wood that seem coming from a fairy world. [via Bored Panda] » read more Unique characters by New Fren Ojeda Cristobal aka New Fren is an illustrator and designer based in Santiago, Chile.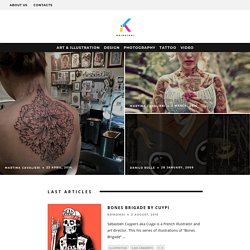 koikoikoi | Be Creative
Stéphane Coutelle by okmarzo April 7, 2014 Stéphane Coutelle is a French photographer who has just released his latest series entitled 'Insomnies'. The intimate photos portray the beginnings of an untold story of women's wanderings. The pictures are shot in unspecified locations to carry a strong cinematographic dimension.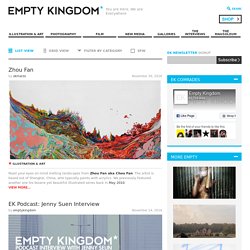 EMPTY KINGDOM You are Here, We are Everywhere | A Home For Media Artists