Articles
The 6 Most Horrifying Lies the Food Industry Is Feeding You. By Pauli PoisuoCracked If there's one thing in the world the food industry is dead set against, it's allowing you to actually maintain some level of control over what you eat.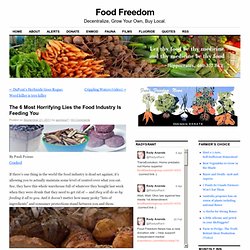 See, they have this whole warehouse full of whatever they bought last week when they were drunk that they need to get rid of — and they will do so by feeding it all to you. And it doesn't matter how many pesky "lists of ingredients" and consumer protections stand between you and them. 5 Ways We Ruined the Occupy Wall Street Generation. At this moment, a whole lot of people, most of them 15 to 20 years younger than me, are protesting in every major city.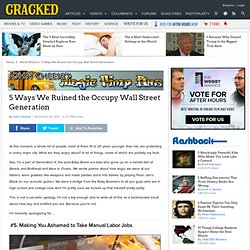 What are they angry about? A lot of things, some of which are partially my fault.
---