3d_area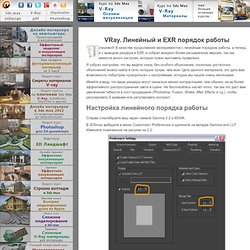 VRay. Линейный и EXR порядок работы |
(перевод) В качестве продолжения экспериментов с линейным порядком работы, а теперь и с выводом рендера в EXR, я собрал воедино более расширенную версию, так как имеется много настроек, которые нужно выставить правильно.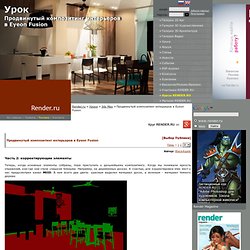 3D Studio Max -> Продвинутый композитинг интерьеров в Eyeon Fusion
Часть 2: корректирующие элементы Теперь, когда основные элементы собраны, пора приступить к дальнейшему композитингу. Когда мы понижали яркость отражений, кое-где они стали слишком темными.
Galerie | xoio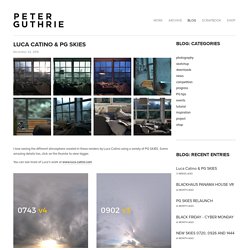 Free HDRi Sky* - 3DArtist Mag Completely forgot about this until I got sent a copy of the magazine, but 3DArtist Magazine has one of my skies on the cover disc courtesy of 3DOcean.net . It doesn't mention my name anywhere but it is indeed one of mine so maybe a good chance to try a HDRi sky out if you haven't done so already.
Tutorials & Tricks