Origami
3 Simple Ways to Share What You Make With Instructables you can share what you make with the world and tap into an ever-growing community of creative experts. Create on the go:
Origami Rose in Bloom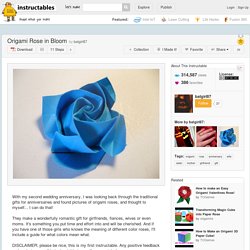 Math Craft » Mathematically Inspired Art Projects
Origami Master Yoda Fumiaki Kawahata #2
snowflake-vader.pdf (application/pdf Object)
snowflake-yoda.pdf (application/pdf Object)
One of my favorite StarWars characters is Yoda. The combination of his iconic way of talking and generally strange looks really make him unique. Even more unique than Yoda himself, I think, is Yoda origami.
StarWars Origami! Yoda | Origami Instructions: How to Make Origami
How to make an easy and pretty Origami Christmas Tree
The Art of Folding
Floribunda Page 1 .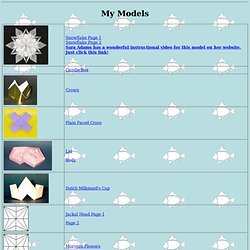 Some Simple Models
Star Wars Snow Flake patterns… « The Strange Case of Origami Yoda
Star Wars Snowflakes
yoda-displayed.jpg (JPEG Image, 612×612 pixels) - Scaled (78%)
Star Wars Paper Snowflakes - Instructions
How to make 3d snowflake 2 video.
3-D Origami Star - an eco-friendly Christmas ornament