Colleges
FindYourArtSchool.com - Complete Directory of the Best Art Schools, Art Institutes, Art Colleges, Art Programs, and Art Classes. Find Your Art School!
ART FUNDAMENTALS - Seneca College - Toronto, Canada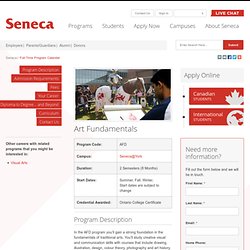 Program Description In the AFD program you'll gain a strong foundation in the fundamentals of traditional arts.
Art Fundamentals - Sheridan College Institute - Oakville Ontario
School of Design
Video Game Design Schools
Slide Show Is Loading ... Video games and interactive immersive worlds grab you and provide not only entertainment, but education, cultural enrichment, and groundbreaking social interaction. There is no limit to the potential in the video game design field, which is quickly becoming the premiere medium for cultural storytelling, information and entertainment.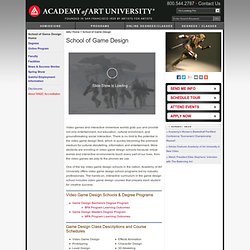 Screenwriting This class is designed to help students develop their scripts for their animation.
New York Film Academy - Film School - One -Year 3D Animation Workshops & Programs