Evernote
how much space in evernote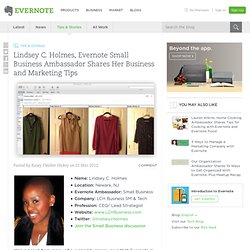 We've heard from many of our small business users that Evernote is an invaluable tool for keeping track of ideas, projects, and to collaborate with teammates. Today, we're excited to announce our newest Ambassador, who will be sharing her tips for using Evernote in a small business setting. To kick things off, we're handing the mic over to Lindsey C. Holmes. For those of you attending SXSW this year, check out the meetup Lindsey is hosting in Austin!
Lindsey C. Holmes, Evernote Small Business Ambassador Shares Her Business and Marketing Tips « Evernote Blogcast
Evernote can store many different types of content, and the most common is simple text; whether it's a note you write to yourself, a portion of a web page that you'd like to save or an email you've received that you want to remember, Evernote knows how to handle it. With that in mind, let's create your first note.
Getting started with Evernote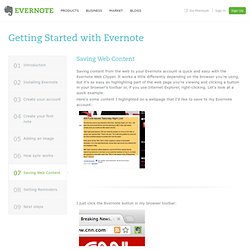 what is ffshow
Emailing Into Evernote Just Got Better « Evernote Blogcast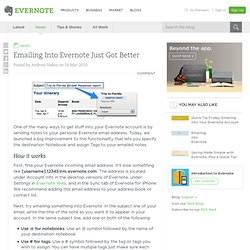 One of the many ways to get stuff into your Evernote account is by sending notes to your personal Evernote email address. Today, we launched a big improvement to this functionality that lets you specify the destination Notebook and assign Tags to your emailed notes. How it works