Haskell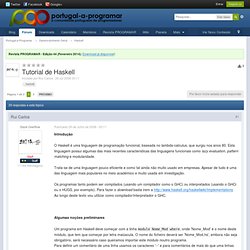 Introdução O Haskell é uma linguagem de programação funcional, baseada no lambda-calculus, que surgiu nos anos 80.
Tutorial de Haskell - Haskell - Portugal-a-Programar
Installing leksah, gtk, gtk2hs, and glade on Ubuntu 10.04 LTS -the Lucid Lynx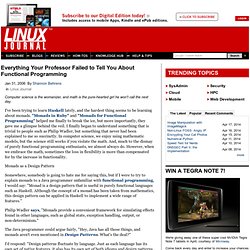 Everything Your Professor Failed to Tell You About Functional Programming
I've been trying to learn Haskell lately, and the hardest thing seems to be learning about monads. "Monads in Ruby" and "Monads for Functional Programming" helped me finally to break the ice, but more importantly, they gave me a glimpse behind the veil. I finally began to understand something that is trivial to people such as Philip Wadler, but something that never had been explained to me so succinctly.
Download Haskell
Before you start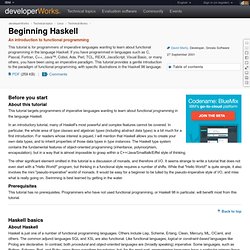 Beginning Haskell