AVID
The source There may be several reasons for you to edit the source of the graphics above. Maybe you want to add another language. Or you don't like the colors. It would also be a good idea to change the current background of the labels (black) to match the color of your keyboard. So here's the source.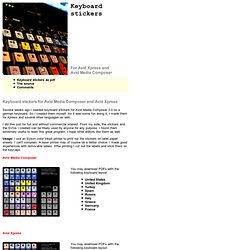 Keyboard stickers for Avid Xpress and Avid Media Composer
Editor Avid | Ofertas de Empleo en Entretenimiento, Ciudad Autónoma de Buenos Aires.
¿Ya eres miembro?, Introduce tu nombre de usuario y clave La Comunidad Laboral Líder en Iberoamérica. Ingresá tu Currículum en Trabajando.com y postulá a cientos de empleos Hay 326.609 ofertas de empleo en toda nuestra comunidad en Iberoamérica.
unnamed pearl
Todos los plugins de AVID
Show/Hide Embed Code <script src="http://html5media.googlecode.com/svn/trunk/src/html5media.min.js"></script> <video class="video" poster="http://images.avidscreencast.com/asc35-mc5-intro.jpg" width="640" height="360" controls preload="none"> <source src="http://avscmedia.de/asc35-mc5-intro_480p.mp4" type='video/mp4; codecs="avc1.42E01E, mp4a.40.2"'></source> <source src="http://media.avidscreencast.comasc35-mc5-intro_480p.ogg" type='video/ogg; codecs="theora, vorbis"'></source> </video> I'm finally on Media Composer 5, so in this week's episode, I'll introduce you to the most obvious new features such as the Smart Tools, Realtime Audio Effects, the new Interface and some new Keyboard Shortcuts.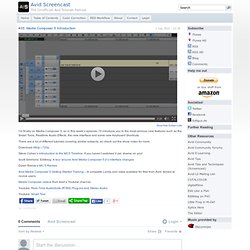 Avid Screencast 35: Media Composer 5 Introduction | Avid Screenc