Videos
Cinnamon Chasers - Luv Deluxe (Music Video) on Vimeo
"Symmetry" is a brilliant film showing similar and opposite connections of daily life—e.g. policeman and robber, salt and pepper, light and day, and more. It was created by Everynone in collaboration with Radiolab. Notes about project from Radiolab: Is the world full of deep symmetries and ordered pairs?
Is the World full of Deep Symmetries? – Illusion - The Most Amazing Creations in Art, Photography, Design, Technology and Video.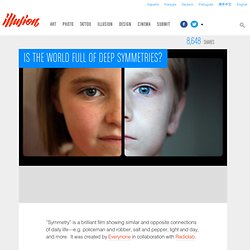 STASIS on Vimeo
OUTLIERS on Vimeo
MARCEL THE SHELL WITH SHOES ON on Vimeo
Connected - short film
Set in the distant future, Connected is a story about survival and greed with a post apocalyptic wasteland as its backdrop. Survivors of an unknown disaster shuffle through a desolate landscape, as it quickly becomes clear that not everybody has the strength to survive. About the film Shot in deserted Faxe Kalkbrud, Denmark, and directed by Jens Raunkjær Christensen and Jonas Drotner Mouritsen, Connected is a unique short film, a sci-fi western with a tiny budget, but huge ambitions.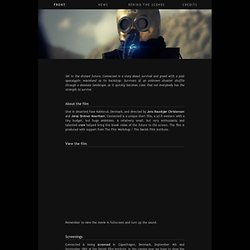 APRICOT — A Short Film by Ben Briand on Vimeo