Business
Loft Resumes. How leaders kill meaning at work - McKinsey Quarterly - Governance - Leadership. As a senior executive, you may think you know what Job Number 1 is: developing a killer strategy.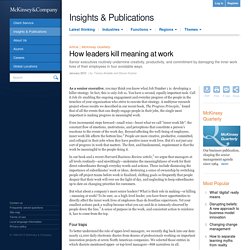 In fact, this is only Job 1a. You have a second, equally important task. The Farley Center for Entrepreneurship and Innovation, Northwestern University. LegalZoom: Online Legal Document Services: LLC,Wills,Incorporation,Divorce & More. Vumero - Where the world goes for numbers. Business Card Websites, part 2. 3 months ago I launched my Business Card Website (coining that term).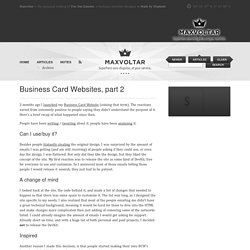 The reactions varied from extremely positive to people saying they didn't understand the purpose of it. Here's a brief recap of what happened since then. People have been writing / tweeting about it, people have been analyzing it. Can I use/buy it? Built in Chicago - Promoting digital innovation in the world's greatest city.
---