Business
As a senior executive, you may think you know what Job Number 1 is: developing a killer strategy. In fact, this is only Job 1a. You have a second, equally important task.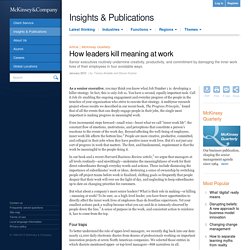 The Farley Center for Entrepreneurship and Innovation, Northwestern University
Vumero - Where the world goes for numbers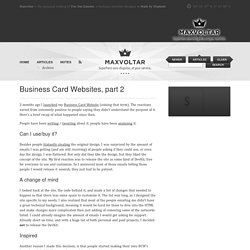 3 months ago I launched my Business Card Website (coining that term).
Business Card Websites, part 2
Built in Chicago - Promoting digital innovation in the world's greatest city