Business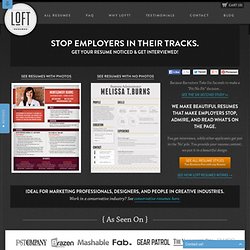 Little known fact: Recruiters spend six seconds before making an initial "fit/no fit" decision... The 6-second-rule is a discovery which came from an eye-tracking study that observed 30 professional recruiters during a 10-week period. The study found recruiters had an erratic "gaze-path" when reviewing an average resume. To add to the erratic "gaze-path," the study found that recruiters had high levels of cognitive-load (mental activity), which means it was harder for a recruiter to make a decision based on the average self-generated resume. Interrupt the 6 second thought sequence... Your recruiters mind is focused on finding the right resume as quickly as possible.
As a senior executive, you may think you know what Job Number 1 is: developing a killer strategy. In fact, this is only Job 1a. You have a second, equally important task.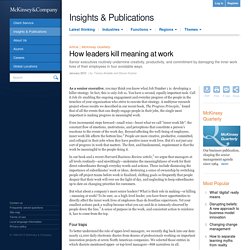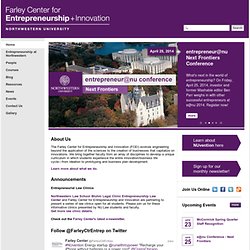 About Us The Farley Center for Entrepreneurship and Innovation (FCEI) evolves engineering beyond the application of the sciences to the creation of businesses that capitalize on innovations. We bring together faculty from an array of disciplines to develop a unique curriculum in which students experience the entire innovation/business life cycle—from ideation to prototyping and business plan development. Learn more about what we do. Announcements
The Farley Center for Entrepreneurship and Innovation, Northwestern University
Vumero - Where the world goes for numbers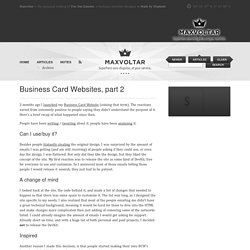 3 months ago I launched my Business Card Website (coining that term). The reactions varied from extremely positive to people saying they didn't understand the purpose of it. Here's a brief recap of what happened since then. People have been writing / tweeting about it, people have been analyzing it. Can I use/buy it?
Business Card Websites, part 2
Built in Chicago - Promoting digital innovation in the world's greatest city