Plane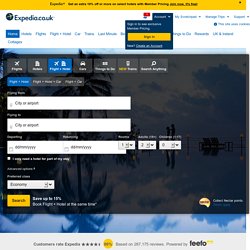 Hotels, Flights and City Breaks from Expedia This site uses cookies Book online or call: 020 3564 3904 at standard rates. We're here for you 24 hours a day.
Find cheap flights Why choose Traveljungle to find cheap flights? We help you to compare prices for airline tickets and find the lowest fares available. Just type your destination into our search engine and find the best flight deals!
Traveljungle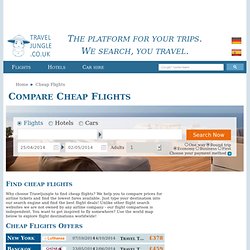 Easy Jet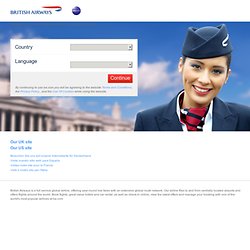 BMI Baby
Welcome to ba.com Flights, hotels, holidays and more... By continuing to use ba.com you will be agreeing to the website Terms and Conditions, the Privacy Policy , and the Use Of Cookies while using the website. British Airways is a full service global airline, offering year-round low fares with an extensive global route network. Our airline flies to and from centrally located airports and offers flights around the world. Book flights, great value hotels and car rental, as well as check-in online, view the latest offers and manage your booking with one of the world's most popular airlines at ba.com
FlyBe
Children: Over 2 but less than 12 years of age Please note: When not travelling with an adult of at least 16 years of age, some children can be carried under the Unaccompanied Minor Scheme* on flybe operated flights. The Flybe Unaccompanied Minor Scheme is not available to children under 15 years of age on flights operated by Air France. These must be booked directly with Air France. The Flybe Unaccompanied Minor Scheme is not available through Knock - Ireland West (NOC).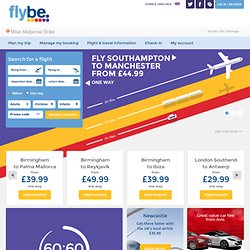 United Airlines - Customer service
Continental Airlines
Track Flight Status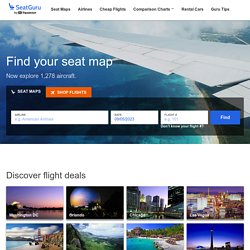 Do you have the G-Factor? Your journey - and your flight - matter and who better than SeatGuru to make sure you have the best one possible. No one knows cabin comfort like SeatGuru: we've been helping travelers choose the best airline seat for over ten years. And now we've condensed all our knowledge into our new Guru Factor ("G-Factor") rating so you can choose the best possible flight for your journey. The G-Factor gives you comprehensive yet clear information about what to expect from the overall flight experience. With our newly launched flight comparison search engine, SeatGuru not only finds you the cheapest flights but just as importantly gives you our G-Factor recommendation for each flight option.