Travel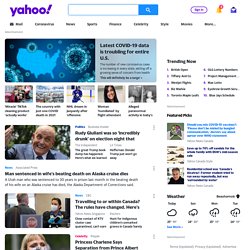 Have the best trip possible with these insider secrets By Tracy Saelinger 1. IT MATTERS WHERE YOU SIT Pick a seat that suits your personality. Nervous flyer? You'll feel less turbulence at the front of the cabin. If you're bothered more by screaming kids than a bumpy ride, sit in the back because sound carries forward, advises Amy Foley, a Southwest Airlines flight attendant.
7 Things Your Flight Attendant Wants You to Know | Work + Money
World's unfriendliest nations for tourists?
Bolivia was ranked the unfriendliest country for travelers in the World Economic Forum report. The category 'Attitude of population toward foreign visitors' is just one of many used to rank countries in the new Travel and Tourism Competitive Index. Bolivia ranked 110th out of 140 countries in the overall index results. On the positive side, it performed well in price competitiveness due mainly to low hotel accommodation costs.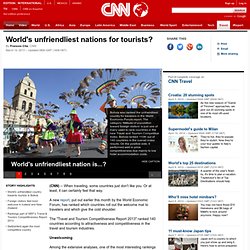 When Is the Optimal Time to Book a Flight?
Bargain-conscious travelers have been trying to answer the question for years and are still stymied: How far in advance do you have to book to get the best airfare?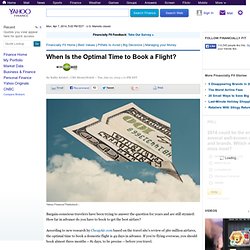 Facts about various states
Confession: I like beer.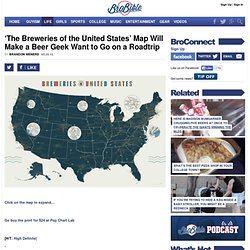 'The Breweries of the United States' Map Will Make a Beer Geek Want
In an unexpected move, six of the largest hotel companies in the world have partnered to launch a hotel search engine of their own, dubbed Roomkey.com.
Six Hotel Giants Team Up To Launch Hotel Search Engine Roomkey.com, Buy Hotelicopter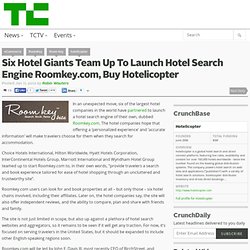 Food etiquette rules that might surprise you
(Illustration by Edwin Fotheringham) You have good manners, right? After all, you (usually) keep your elbows off the table and say " Please pass the salt." But when you head abroad, things get a little more complicated.
The Social Travel Series is supported by join.me, the easiest way to have an online meeting. join.me lets you instantly share your screen with anyone, for free. Use it to collaborate, demo, show off — the possibilities are endless. Try it today.
5 Ways to Find Travel Deals Using Social Media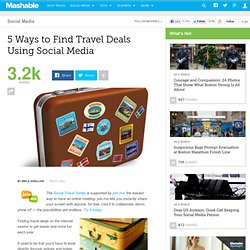 How to Get Amazing Flight Deals in January, February
The best time to travel each year is during January and February, as flight prices plummet after the holiday season when consumers try to cut back on spending.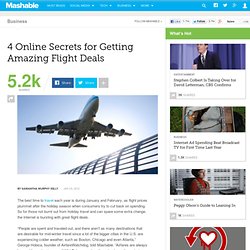 8 Insider Secrets to Booking Cheap Airfare
(Photo: Getty Images) Travel plans are calling for more belt-tightening than usual these days, making budget vacations extremely desirable. But such trips aren't possible if you pay too much for airfare.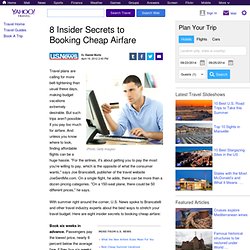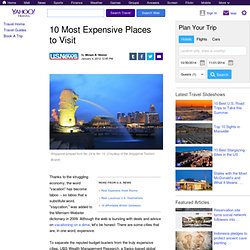 Thanks to the struggling economy, the word "vacation" has become taboo -- so taboo that a substitute word, "staycation," was added to the Merriam-Webster dictionary in 2009. Although the web is bursting with deals and advice on vacationing on a dime, let's be honest: There are some cities that are, in one word, expensive.
10 Most Expensive Places to Visit