New Social Media sites
Everyme Is The Social Network For Privacy Fans. Pair, the Social Network for Two, Launches an Android App. Pair, an app that helps couples stay in touch, no longer discriminates against cross-platform romance.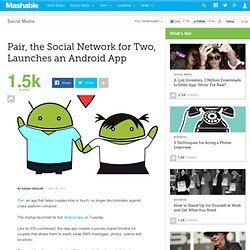 The startup launched its first Android app on Tuesday. Like its iOS counterpart, the new app creates a private shared timeline for couples that allows them to easily swap SMS messages, photos, videos and locations. The app takes the concept behind Path a step further. ResearchGate: It's Facebook for Scientists. It's awesome to connect with other like-minded science folk on Facebook, the world's largest social network, but sometimes you want to keep the talk insider baseball - and that means no interjections from your mom, brother and imaginary friends.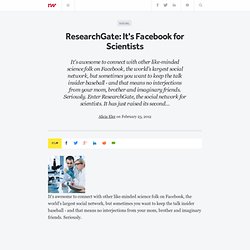 Seriously. Enter ResearchGate, the social network for scientists. It has just raised its second round of funding, led by Founders Fund partner and PayPal co-founder Luke Nosek. How to Create Your Own Nicest Place on the Internet. Amongst the crossfire of impersonal pings, tweets and comments, the Nicest Place on the Internet has managed to carve out a cocoon of kindness online by playing videos of stranger-submitted hugs.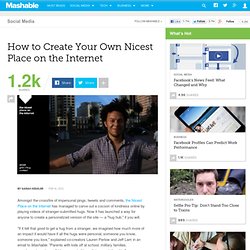 Now it has launched a way for anyone to create a personalized version of the site — a "hug hub," if you will. "If it felt that good to get a hug from a stranger, we imagined how much more of an impact it would have if all the hugs were personal, someone you know, someone you love," explained co-creators Lauren Perlow and Jeff Lam in an email to Mashable. "Parents with kids off at school, military families, grandparents and grandkids, any sort of long-distance relationship.
" The Future Of Social TV Is Now. Social "check-in" service GetGlue waited until nearly halfway through January to release its 2011 infographics.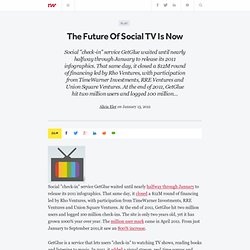 That same day, it closed a $12M round of financing led by Rho Ventures, with participation from TimeWarner Investments, RRE Ventures and Union Square Ventures. At the end of 2011, GetGlue hit two million users and logged 100 million check-ins. The site is only two years old, yet it has grown 1000% year over year. Fed Up with Facebook Changes? Try Friendio. A group of former Facebook users based in Orland Park, Ill., fed up with the mandatory changes that came with Facebook's network-wide switch to Timeline, has created Friendio for Facebook defectors.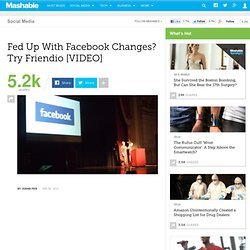 Friendio is an alternative social network to Facebook that promises more privacy and control, say its creators. The new social network feels like a pared-down Facebook, with similar tabs and capabilities for friend requests, messages and notifications. "Friendio does not modify privacy settings, nor do we force people to create a scrapbook of their life," said Doug Freitag, the company's president in a statement. Friendio is trying to distinguish itself from Facebook Timeline, pushing the slogan, "It's all about you.
" Jux: Photo Albums Are No Longer Enough. I took a business trip recently, and it was a big deal.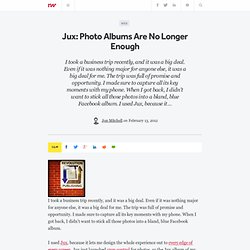 Even if it was nothing major for anyone else, it was a big deal for me. The trip was full of promise and opportunity.
---