Acqusitions
Posterous is now part of Twitter.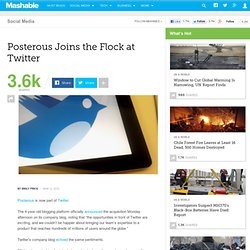 Posterous Joins the Flock at Twitter
Facebook 'Acqu-Hires' File-Transfer Firm Caffeinated Mind
Facebook on Monday confirmed its purchase of Gowalla, which had been reported on Friday, but says it isn't buying the brand's service or location-based technology but will instead absorb the management team behind the company. "While Facebook isn't acquiring the Gowalla service or technology, we're sure that the inspiration behind Gowalla will make its way into Facebook over time," reads a statement issued by Facebook. Gowalla's team, including CEO Josh Williams and co-founder Scott Raymond will move from the company's Austin, Texas, headquarters to Facebook home base in Palo Alto, Calif.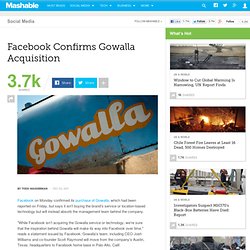 Facebook's Adqui-hire of Gowalla Confirmed
Cisco, Google Ventures and VMware Back Puppet Labs with $8.5 Million - ReadWriteCloud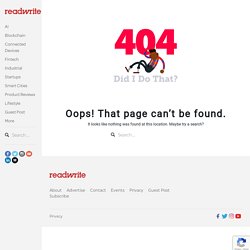 Puppet Labs announced today that it is receiving $8.5 million in Series C financing from Google Ventures, Cisco and VMware. The new round of financing brings Puppet Labs up to $15.75 million, which begs the question – what does the IT automation company need with that kind of dosh? Luke Kanies, CEO of Puppet Labs, says that the money is going into development, marketing and sales. Kanies says that the company is looking to grow faster than "organic growth" would carry the company. But, Kanies says that the company originally didn't set out to raise quite as much as they did in this round.