Cake
Egg Shell Cupcakes. I watched my Grandmother's face when she realized that I hadn't handed her a hard boiled egg but rather a cake baked inside a real egg shell.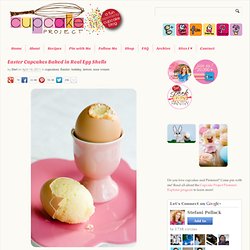 Her eyes were filled with wonder and I could envision what she must have looked like as a tyke the very first time she saw a red balloon float across the sky or the the trunk of a giant elephant spewing a stream of water. "Crack it on the table," I told her. Eggs were cracked, cupcakes were eaten, and I was perceived as a cupcake Houdini. Update 3/19/2012: For the basic instructions on these Easter cupcakes, keep reading. To see another example of them with dyed eggs and cream cheese "yolk" filling, see my latest version of these Easter cupcakes.
Strawberry Torte. Actor David Boreanaz's mother always makes him this delicious strawberry torte on his birthday.
The Martha Stewart Show, May Spring 2007 Ingredients Unsalted butter, for pan 8 extra-large eggs, room temperature, separated 1/2 cup granulated sugar. Pink Lemonade Pound Cake. Pink Lemonade Cake Ingredients 1 cup homemade unsalted butter, softened 2 cups white sugar 4 eggs, room temperature 2-3/4 cups flour 2-1/4 tsp baking powder 3/4 tsp salt 1 cup frozen pink lemonade 1 TBS Lemon Zest Pink food colouring Frosting: 1 cup butter, softened 7 to 8 cups powdered sugar, sifted 1/2 cup thawed pink lemonade Lemon zest to taste Pink food colouring Directions Preheat oven to 350 Sift the dry ingredients together and set aside.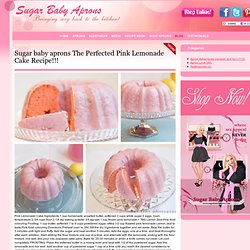 Beat the butter for 3 minutes until light and fluffy. Add the sugar and beat another 3 minutes. Add the eggs, one at a time, and beat thoroughly after each addition. Start adding the flour mixture one cup at a time, and alternate with the lemonade; ending with the flour mixture, mix well and pour into prepared cake pans. Peanut Butter and Jelly Cupcakes. Every child's favorite sandwich in cupcake form-these Peanut Butter and Jelly Cupcakes are the perfect dessert for the kid in all of us!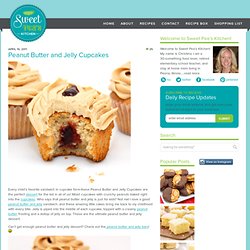 Moist cupcakes with crunchy peanuts baked right into the cupcakes. Who says that peanut butter and jelly is just for kids? Red Velvet in a Jar. Going to the other side of the spectrum, from a vegetable garden to loaded with all things bad for you, but tastes so good cupcakes.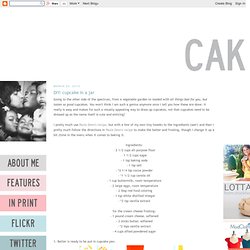 You won't think I am such a genius anymore once I tell you how these are done. It really is easy and makes for such a visually appealing way to dress up cupcakes, not that cupcakes need to be dressed up as the name itself is cute and enticing! I pretty much use Paula Deen's recipe, but with a few of my own tiny tweeks to the ingredients (see*) and then I pretty much follow the directions in Paula Deen'srecipe to make the batter and frosting, though I change it up a bit (time in the oven) when it comes to baking it.
Ingredients: Chocolate Cheesecake Cake. Chocolate Cheesecake Cake You know how some people really don't get along well with their In-Laws?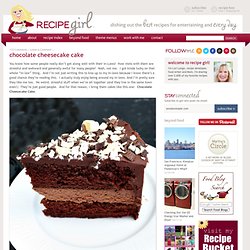 How visits with them are stressful and awkward and generally awful for many people? Yeah, not me. I got kinda lucky on that whole "in-law" thing. And I'm not just writing this to kiss-up to my in-laws because I know there's a good chance they're reading this. Brownie Batter Chocolate Fudge Cupcakes. 98K+Pin It With Outrageously Rich Chocolate Indulgence Frosting.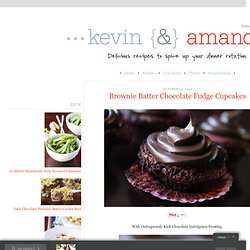 AKA The Mega. Extreme. Chocolate. Rainbow Cake in a Jar. I've always had a penchant for sunshine in a jar.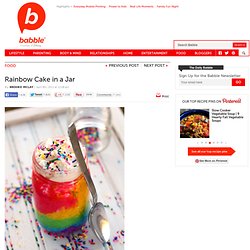 Doesn't the very phrase itself, "sunshine in a jar," roll off your tongue and fill your mouth with magic? While I've never yet found myself a sunshine in a jar, I think we may have just concocted it in our kitchen tonight. In this simple recipe, a basic white cake is turned into a slew of bright colors, baked to perfection, then topped with a creamy white frosting. Cakes baked in jars can be topped with traditional metal canning lids and stored in the fridge for up to five days. They make a great treat to ship to someone, so long as you can ensure delivery to it's final destination within 3 days.
---