Baking
How Sweet It Is. Award Winning Pie Recipes. To make all of these Instructables, download this collection of How To's as an ebook.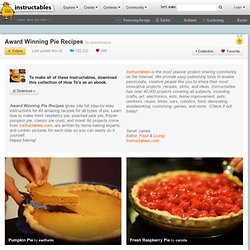 Download » Award Winning Pie Recipes gives you full step-by-step instructions for 40 amazing recipes for all types of pie. Learn how to make fresh raspberry pie, poached pear pie, frozen pumpkin pie, classic pie crust, and more! All projects come from Instructables.com, are written by home-baking experts, and contain pictures for each step so you can easily do it yourself. Happy baking! 5-minute Chocolate Cake. There are a lot of 5-minute cake-in-a-mug recipes out there, but I've taken the time to experiment with eight variations on a a recipe to come up with the best, tastiest, and most reliable 5-minute chocolate cake on the web.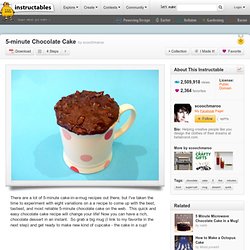 This quick and easy chocolate cake recipe will change your life! Now you can have a rich, chocolate dessert in an instant.
---