Terre(s)
The worldwide maintenance of the honeybee has major ecological, economic, and political implications. In the present study, electromagnetic waves originating from mobile phones were tested for potential effects on honeybee behavior. Mobile phone handsets were placed in the close vicinity of honeybees. The sound made by the bees was recorded and analyzed. The audiograms and spectrograms revealed that active mobile phone handsets have a dramatic impact on the behavior of the bees, namely by inducing the worker piping signal. In natural conditions, worker piping either announces the swarming process of the bee colony or is a signal of a disturbed bee colony.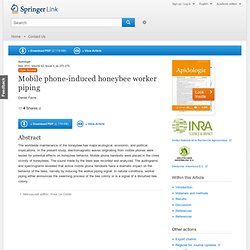 Apidologie, Volume 42, Number 3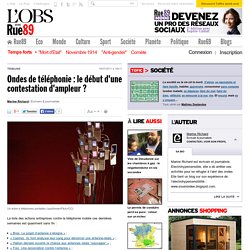 Un arbre à téléphones portables (spo0nman/Flickr/CC). La liste des actions entreprises contre la téléphonie mobile ces dernières semaines est quasiment sans fin : Que se passe-t-il ?
Ondes de téléphonie : le début d'une contestation d'ampleur ?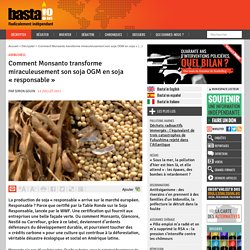 Monsanto n'a pas dû se faire prier.
Comment Monsanto transforme miraculeusement son soja OGM en soja « responsable » - Agrobusiness