Typografie
TypeTypo - Portal für Schriftgestaltung und Typographie: typetypo. Font Market – Blog. January 25 2013 So long!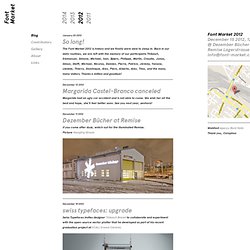 The Font Market 2012 is history and we finally were able to sleep in.
Freefonts. Typography Served :: Gallery. Typetoken. This exclusive sans serif typeface designed by Ludovic Riffault can be used generously across a wide range of media with many languages support.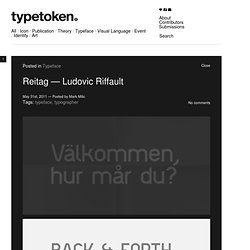 A unique look & feel with a modern touch define this font inspired by contemporary arts and scandinavian countries. The special characters were made to be as original as possible and the uppercase will give you all the strength needed. The kerning has also been crafted meticulously with almost 2600 pairs which will give you a homogeneous feeling. Geotypografika. We love typography. Erik Brandt / Typografika. Grotesk.cc. Typoclub.
---