Google App Marketplace
Speakerfile - public speakers, speaking engagements, keynote speakers, corporate speakers, motivational speakers
Make QR Code with QRMkr.com - Free QR Code Generator, QR Code Maker
simplebooklet.com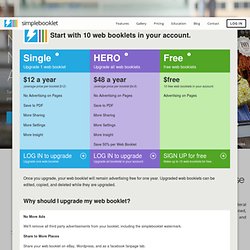 No More Ads We'll remove all third party advertisements from your booklet, including the simplebooklet watermark. Share to More Places
What is InvoiceOcean? It is a simple application offering an intuitive interface which is aimed at quick and efficient invoicing and receipt and bill issuing. Functioning in the SaaS environment translates into convenient access and online management from any place in the world. This reliable invoicing software is dedicated to small and medium enterprises, as well as small entrepreneurs. We are well aware of the fact that every Client introduces individual needs and expectations - thus, we have met these demands by preparing five user account types with variable access to the offered functionalities.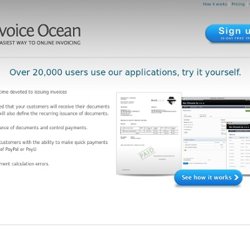 Online Invoices – invoicing software, invoice generating, online invoicing - InvoiceOcean
Free Invoice Maker | Free Invoice Template
Manage your invoices online | sendinvoice.co.uk
With Zoho, you focus on your business while we take care of the rest with apps that help you get more sales, get paid, support your customers and make your business more productive. "One of our favorite cloud office suites comes from Zoho" "Zoho is the most comprehensive suite of web-based programmes for small businesses..." "I typed this story in Zoho Writer, even though I had never even tried it until this week.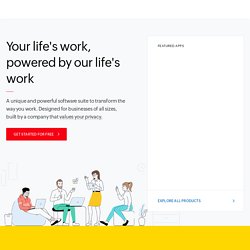 Cube: Start tracking time in 15 seconds.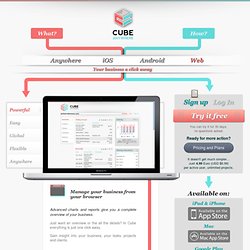 Manage your business from your browser Advanced charts and reports give you a complete overview of your business. Just want an overview or the all the details? In Cube everything is just one click away. Gain insight into your business, your tasks, projects and clients.
Meet the Wave family We know small business. So Wave has everything you need, with no confusing clutter.