Pastry
Makes » how to make a rainbow cake! Aaannnndddd, she's back!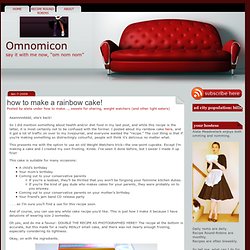 So I did mention something about health and/or diet food in my last post, and while this recipe is the latter, it is most certainly not to be confused with the former. I posted about my rainbow cake here, and it got a lot of traffic on over to my livejournal, and everyone wanted the "recipe." The cool thing is that if you're making something so distractingly colourful, people will think it's delicious no matter what. Most gawked all-time - page 20. Someone Left The Cake Out In The Rain. Our Red Velvet Cake Obsession - A Recipe. Red Velvet CakePrintable recipeAdapted from recipe taken from the Hummingbird bakery website.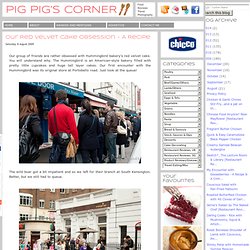 By Pig Pig's CornerPrep time: 15 mins Cook time: 65 mins Yield: Makes a 6" cake, 2 tiers. I halved the recipe and made a 3rd tier. The original recipe yields 12 cupcakes. Cheesecake for Champs. Snickerdoodle Muffins. Snickerdoodle Muffins I have been obsessed with Pinterest lately!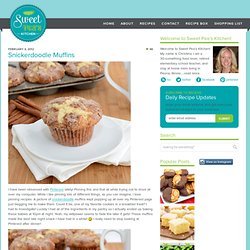 Pinning this and that all while trying not to drool all over my computer. While I like pinning lots of different things, as you can imagine, I love pinning recipes. Cinnamon Sugar Pull-Apart Bread. I'm sorry.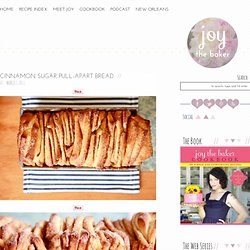 I know it's Monday morning and you probably came here for some pretty pictures of food that you could glance at, and then move on with your day… and here I go thrusting warm, soft cinnamon sugar bread in your face. It's not fair. I know it's not fair. I know that now you're craving cinnamon rolls, and cream cheese frosting and chili fries and hot dogs. I am too… and I already ate half of this warm bread. 2-Minute Chocolate Chip Cookie For One. This is one of those 'I-need-a-cookie-right-now-or-I-die' recipes that can be prepared in almost no time.We all know that kind of situation, don't we?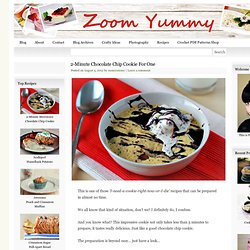 I definitely do, I confess.And you know what? This impressive cookie not only takes less than 5 minutes to prepare, it tastes really delicious. Just like a good chocolate chip cookie.The preparation is beyond easy… just have a look… First you need this stuff. 1. Joy the Baker —
---