Strategy
The Old Spice campaign has proven to be one of the most memorable creative marketing and advertising concepts ever executed. It has longevity and endurance that has been achieved through a mix of several reiterations as well as using online and offline marketing, social media and PR that has kept the original content bubbling across the Web. Wieden + Kennedy created the original ad for the Super Bowl for their client Procter and Gamble the owners of the iconic Old Spice brand.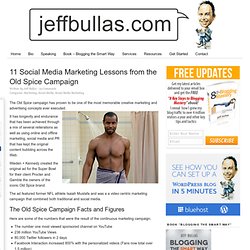 7 Ways to Improve Your Social Media Strategy
Listed below are 7 key points in order to consider… #1: Figure out Your own Goals and Objectives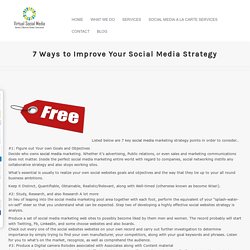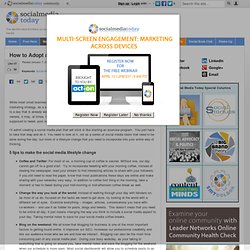 While most small business owners are starting to realize that social media is a necessary part of any marketing strategy, as a social media coach, the question I get most often is how to add social media to a day that is already way too full. For those of us working as solopreneurs or small business owners, it may, at times, feel like we are working virtually around the clock so when are we really supposed to tweet, post or blog?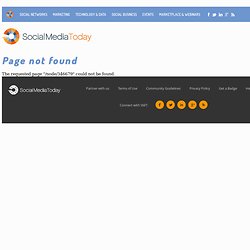 Setting up a social media marketing campaign involves many factors and all of it can get pretty daunting!
Jeff Kirchick is the Universities and Schools Specialist for SCVNGR , a gaming platform about doing challenges at places. I first met Jeff at the CASE Social Media Conference in San Francisco where he was organizing a "trek" for the conference. It was the most fun I'd had participating in extra-curricular activities at a conference.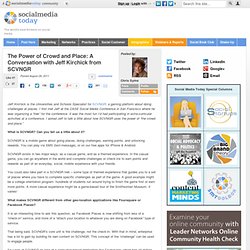 The Power of Crowd and Place: A Conversation with Jeff Kirchick from SCVNGR
8 Ways to Sculpt Your Personal Brand Using Social Media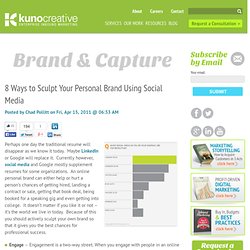 8 Ways to Sculpt Your Personal Brand Using Social Media Perhaps one day the traditional resume will disappear as we know it today. Maybe LinkedIn or Google will replace it.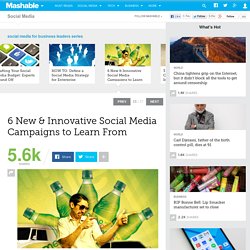 We're always on the lookout for innovative social media campaigns at Mashable . This week we scoured the web and our Twitter feeds to find some of the most interesting campaigns out there.
7 Ways to Optimize Content for Social Sharing
Social media can be a very valuable tool for promoting content.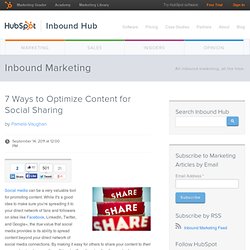 The biggest mistakes you can make on Facebook pages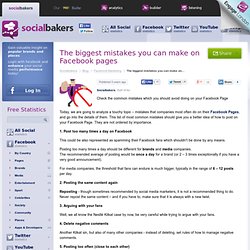 Today, we are going to analyze a touchy topic – mistakes that companies most often do on their Facebook Pages , and go into the details of them.
Why You Need 8 Different Tools To Track Your Social Media Success | Libraries and social media | Scoop.it
Social media for professional services
Outils des Medias Sociaux par The Myndset Digital Marketing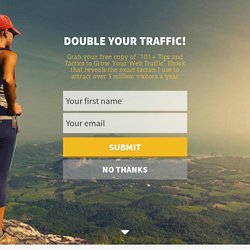 I had the pleasure of being accomodated at 5 star hotel the other day and when I went down to breakfast I was confronted by an array of food selections that an ancient Roman Emperor would have been impressed with. The luxury of choices that confronted me was overwhelming and selecting what to eat almost becomes an exercise in filtering the noise and array of stimuli of sight and smell that stood spread before me. Do I eat something that is a change from my normal day to day diet or should I be courageous and select something I would not normally have at home? Should it be really healthy, slightly healthy or or just plain decadent. Will it be a hot or a cold meal. Should I get a custom made meal by ordering at the counter like a young couple next to me were ordering, or should I just take something on display.
5 Key Steps To Mastering The Social Media Marketing Landscape