Statistics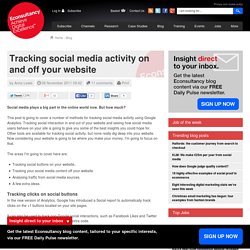 Tracking social media activity on and off your website | Web 2.0 technology | Scoop.it
Social media plays a big part in the online world now. But how much? This post is going to cover a number of methods for tracking social media activity using Google Analytics.
Social Media -- 4 Trends to Watch in 2012 | Web 2.0 technology | Scoop.it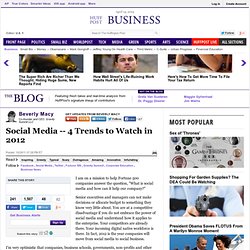 I am on a mission to help Fortune 500 companies answer the question, "What is social media and how can it help our company?"
Social media continues its inexorable march into the mainstream web world and figures released by Nielsen Wire in June provide very interesting reading.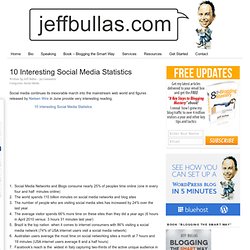 10 Interesting Social Media Statistics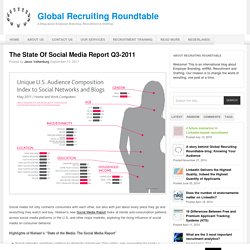 Social media not only connects consumers with each other, but also with just about every place they go and everything they watch and buy. Nielsen's new Social Media Report looks at trends and consumption patterns across social media platforms in the U.S. and other major markets, exploring the rising influence of social media on consumer behavior.
The State Of Social Media Report Q3-2011
6 Ways to Measure Your Social Media Results | Libraries and literacy