Webdesign
Defining Discriminator Maps at Child-level in Doctrine 2.0 | Thoughts of Three
Doctrine ORM 2.0 is a very powerful object-relation mapper for PHP 5.3.0+ which provides us with several powerful features. One of these features is the ability to define mappings using annotations in your model classes. When using inheritance, there are two types, Single Table Inheritance and Class Table Inheritance, for which you need to help Doctrine a little bit by defining the possible subclasses.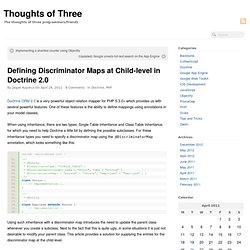 # CSS inline-block - Recommendation Method of displaying an element as a block while flowing it with text. Only supported in IE6 and IE7 on elements with a display of "inline" by default. Alternative properties are available to provide complete cross-browser support.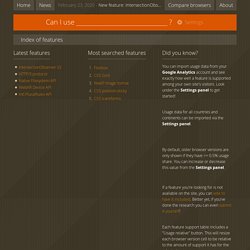 Javascript SVG et DOM
JavaScript – podstawowe błędy #1
Cześć! 7-9 maja odbędzie się konferencja Front-Trends, którą współorganizuję. Jest to wydarzenie skierowane do front-end developerów, na którym usłyszysz ponad 30 prelekcji specjalistów z całego świata (pracownicy m.in. Google, W3C, PayPal, The Guardian itd.). Jest to jedna z największych konferencji w Europie – zdecydowanie warto przyjść! Zapraszam!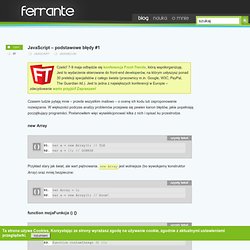 Easy website monitoring. Your clients and/or customers don't care that a hamster chewed through a network cable somewhere in Northern California. They want their website up. You need to find out before they do so you can react fast! Sign Up Now How's it work?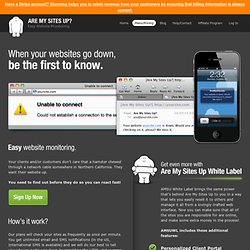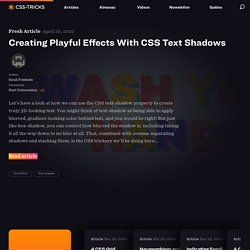 Stripes in CSS Stripes are pretty easy to do in CSS these days. CSS gradients via the background-image property really got our back. I thought I'd document some varitions in one easy to reference place