DIY
diy help, hints and tips from Ultimate Handyman
DIY is one of the UK's leading pastimes and can be entertaining and challenging, whilst being fulfilling and profitable at the same time. This site is dedicated to DIY and we hope that you find it useful. Whilst you are here please take this opportunity to join the DIY forum, in the DIY forum you can ask specific questions and hopefully someone will be able to answer your question quickly. This site also runs a regular competition that is Free to enter.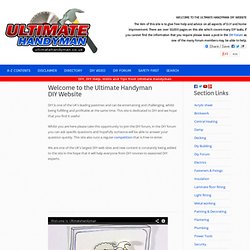 Home Improvement - DIY - Home Remodeling | BobVila.com
Welcome to BobVila.com. I've spent my career helping people upgrade their homes and improve their lives. You may know me from TV, where I've hosted a variety of home renovation shows, including This Old House, Bob Vila's Home Again, Bob Vila, and Restore America with Bob Vila, and of course my appearances on Tim Allen's sitcom, Home Improvement, where I got to star as myself.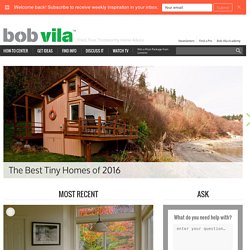 DIY - Home Improvement - Do It Yourself
Diplodocs - Find your user manual, user guide, instruction manual or owner manual instantly !
DIY Chatroom - DIY Home Improvement Forum
Screwfix.com - Power Tools, Electrical, Plumbing Supplies & more
DIY Home Improvement Information