FOOD RELATED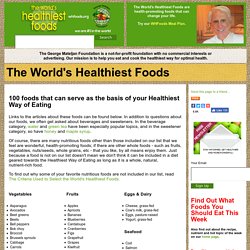 126 foods that can serve as the basis of your Healthiest Way of Eating. Links to the articles about these foods can be found below. Of course, there are many other nutritious foods other than those that we have included on our list that we feel are wonderful, health-promoting foods; if there are other whole foods - such as fruits, vegetables, nuts/seeds, whole grains, etc - that you like, by all means enjoy them. Just because a food is not on our list doesn't mean that we don't think that it can be included in a diet geared towards the Healthiest Way of Eating as long as it is a whole, natural, nutrient-rich food. To find out why some of your favorite nutritious foods are not included in our list, read The Criteria Used to Select the World's Healthiest Foods.
Attack phase ...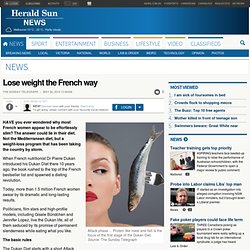 Caffeine is the only drug that is present naturally or added to widely consumed foods (quinine is the other drug used in foods). It is mildly addictive, one possible reason that makers of soft drinks add it to their products. Many coffee drinkers experience withdrawal symptoms, such as headaches, irritability, sleepiness, and lethargy, when they stop drinking coffee.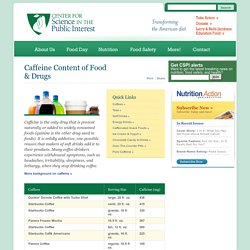 Raw Food for Healthful Benefits
1. Artery Crust Judging by the label, Marie Callender's (16.5 oz) Chicken Pot Pie has "only" 520 calories, 11 grams of saturated fat, and 800 mg of sodium. But look again. Those numbers are for only half a pie. Eat the entire pie, as most people probably do, and you're talking 1,040 calories, 22 grams of saturated fat (more than a day's worth), and 1,600 mg of sodium (an entire day's worth).