FOOD RELATED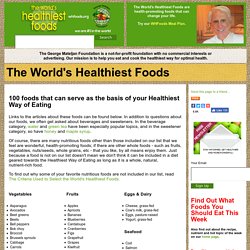 100 foods that can serve as the basis of your Healthiest Way of Eating. Links to the articles about these foods can be found below. In addition to questions about our foods, we often get asked about beverages and sweeteners. In the beverage category, water and green tea have been especially popular topics, and in the sweetener category, so have blackstrap molasses, honey and maple syrup. Of course, there are many other nutritious foods other than those that we have included on our list that we feel are wonderful, health-promoting foods; if there are other whole foods - such as fruits, vegetables, nuts/seeds, whole grains, etc - that you like, by all means enjoy them.
Attack phase ... Protein like meat and fish is the focus of the first stage of the Dukan Diet. Source: The Sunday Telegraph HAVE you ever wondered why most French women appear to be effortlessly slim?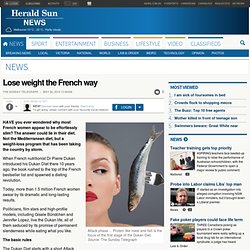 Caffeine is the only drug that is present naturally or added to widely consumed foods (quinine is the other drug used in foods). It is mildly addictive, one possible reason that makers of soft drinks add it to their products. Many coffee drinkers experience withdrawal symptoms, such as headaches, irritability, sleepiness, and lethargy, when they stop drinking coffee.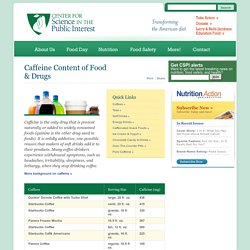 Raw Food for Healthful Benefits
You can be healthier than you've ever been. Whether you add more raw food into your daily meals or embrace a totally raw food diet, you will experience great benefits from this healthful way of eating. We are going to show you how to: Start adding more fresh, raw, living food to your lifeMake it as easy on yourself as possibleOvercome the challenges of eating more raw living foodStart remembering which foods you really loveRecognize which foods don't agree with YOUR bodySort out the conflicting information out thereHave FUN with raw, natural, living food We are dedicated to your health, so there may be some additional information included here, even though we feel adding more fresh, raw, living food to your diet is THE most important thing you can do to change your health and life for the better.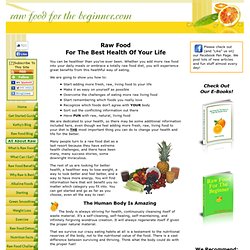 Do you want to know the best super foods to eat, for your better health? How to eat right by knowing — with candid and reliable information — what foods to eat regularly, so you are empowered to improve your overall health? Do you ever ask yourself "What should I eat?" Or "How can I choose a healthier diet?" Well, now you can have the latest life-saving information about the foods you eat, because NutritionAction.com's scientists and nutritionists tell you exactly what's right — and what's wrong — with hundreds of foods. Dear health-conscious consumer,