Blogs
The Dumbasses Guide To Knowledge
Dumbass Podcast 16: Vagina! Keywords: grammar, ghosts, religion, atheism, ancient aliens Some corrections, more grammar ranting about literally and vagina, and the rest of the chat Chris and Mike. TIMELINE0:00:00 - 0:10:25: Introduction and corrections0:10:25 - 0:22:10: Literally Vagina0:22:10 - 0:26:26: Vagina Ghosts 10:26:26 - 0:30:17: DME Announcements0:30:17 - 0:31:19: Vagina Ghosts 20:31:19 - 0:55:16: DME Hangout Part 20:55:16 - 0:59:25: Vagina Ghosts 3 0:59:26 - 1:00:29: Wrap-up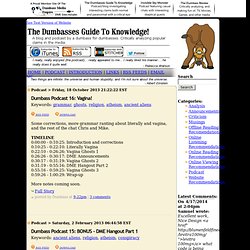 Swallowing the Camel
Now that we've covered anti-radar chaff, let's look at other military and civilian operations that involve aerial spraying. Parallels have been drawn between every one of these practices and chemtrails. Biological and chemical warfare Cold War era U.S. and British experiments that involved aerial spraying of "surrogate biological agents" are discussed below ("Biowarfare Simulation Tests"). Here, we'll look only at instances of actual chemical and biological warfare agents being sprayed from aircraft over enemy nations.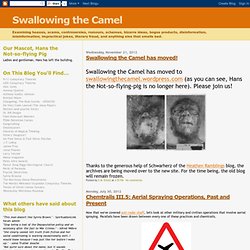 Friend of Reason
Just a few days ago it was announced that TAM Australia tickets would go on early-bird sale June 20th, with full public sale on July 4th. What is "TAM" and why do I care? First a little background.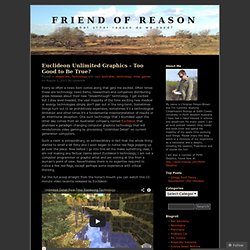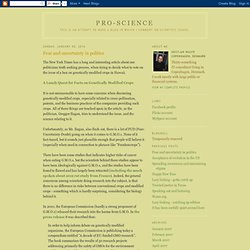 This blogpost is one I have wanted to write for a while, but also one which I haven't quite know how to write, so I appologize in advance for it probably being a bit incoherent. It is no secret that there is a history of alcoholism in my family. Specifically, my father was an alcoholic, and died as a direct result of his alcoholism (he fell and broke his neck while drunk). This happened a long time after I moved away from home, and during my childhood, my father mostly managed to stay away from alcohol, though with several yearly drinking binges.
Pro-science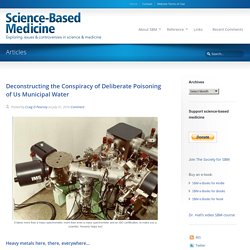 Preventing Tooth Decay in Kids: Fluoride and the Role of Non-Dentist Health Care Providers The following post is a collaborative effort between myself and science-based dentist Grant Ritchey DDS. Dr. Ritchey is a co-host of the always excellent The Prism Podcast, most recently interviewing Dr. Robert Weyant and discussing how to teach critical thinking to dental and medical students.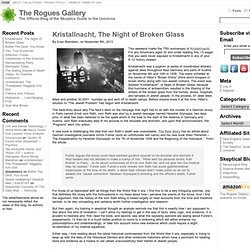 The Rogues Gallery
Sam, an SGU listener, brought this to our attention the other day (thank you, Sam.) A new podcast has hit the iTunes shelves. It is called Scripture on Creation. And of course, it is correctly categorized under the 'Religion and Spirituality' category, isn't it? Nope. It is in iTunes 'Science and Medicine' category.