MOBILE PHONE
This form will import your GPS data file (e.g., GPX), or plain-text data (tab-delimited or CSV), and create a KML file that you can view in the Google Earth application or import into Google's "My Maps"/"My Places" system.
Map a GPS data file with Google Earth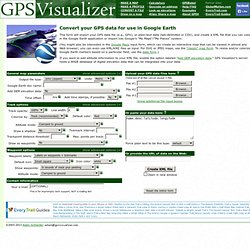 Import cycle route GPX files to Nokia maps
WhatsApp for Symbian - Battery Drain Workaround - Terminal Variant
Back up and edit your contacts
Support Discussions - Nokia N8 - how to turn off wifi? - Page 4
this wifi problem is definitely a concern. Hopefully firmware update will fix the issues and complexities of this problem. I have had the N8 for 3 weeks now. It has been working fine after i spent ages tweaking settings to get wlan and 3g connectivity problems sorted with som helpful hints from some of you guys..THANKS HOWEVER 2 days ago the WLAN started coneecting and disconnecting non stop which was draining the battery very quickly.