Self Improvement
Marshmallow Experiment
Walter Mischel (* 22. Februar 1930 in Wien ) ist ein emeritierter Persönlichkeitspsychologe . Mischels sogenannter Marshmallow -Test zeigt die Wichtigkeit der Impulskontrolle und des Aufschieben-Könnens von Selbstbelohnungen für akademischen, emotionalen und sozialen Erfolg ( Belohnungsaufschub ). Damit wird die Fähigkeit beschrieben, kurzfristig auf etwas Verlockendes für die Erreichung langfristiger Ziele zu verzichten.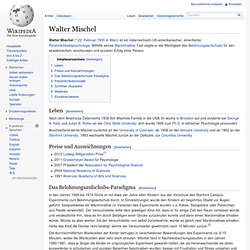 Walter Mischel – Marshmallow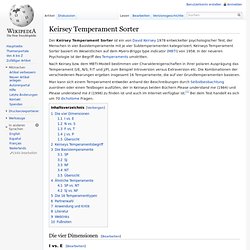 Keirsey Temperament Sorter
Der Keirsey Temperament Sorter ist ein von David Keirsey 1978 entwickelter psychologischer Test, der Menschen in vier Basistemperamente mit je vier Subtemperamenten kategorisiert. Keirseys Temperament Sorter basiert im Wesentlichen auf dem Myers-Briggs type indicator ( MBTI ) von 1958. In der neueren Psychologie ist der Begriff des Temperaments umstritten.
Welcome to Keirsey.com's personalityZone! Discover your personality type and learn how to take advantage of your natural strengths and talents. Start by taking the Keirsey Temperament Sorter-II , the world's most widely used personality assessment.
Temperament Website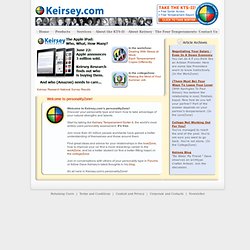 Test - Keirsey Temperament Website
Post written by Leo Babauta . Follow me on Twitter . While some of you have been following Zen Habits since its early days (beginning of 2007), many of you are fairly new readers. To help you through the fairly overwhelming archives, I've compiled a beginner's guide.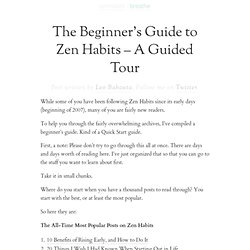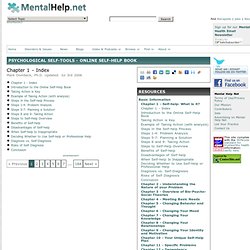 Self-Help Book for Mental Health
Mark Dombeck, Ph.D. Updated: Jul 3rd 2006 Back to basics - Josh - Feb 15th 2011 First and foremost self healing thoughts require physical and emotional stability. 1. Physical stability:Proper sleep,diet,exercise
Mental Help Net - Psychological Self-Tool
Spezialambulanzen