Diverse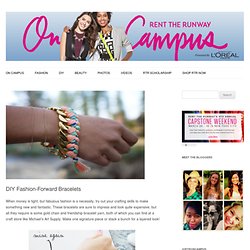 When money is tight, but fabulous fashion is a necessity, try out your crafting skills to make something new and fantastic. These bracelets are sure to impress and look quite expensive, but all they require is some gold chain and friendship bracelet yarn, both of which you can find at a craft store like Michael's Art Supply. Make one signature piece or stack a bunch for a layered look!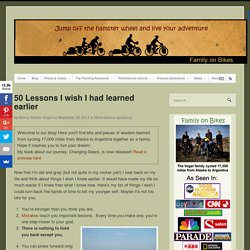 Welcome to our blog! Here you'll find bits and pieces of wisdom learned from cycling 17,000 miles from Alaska to Argentina together as a family. Hope it inspires you to live your dream! My book about our journey, Changing Gears, is now released! Read a preview here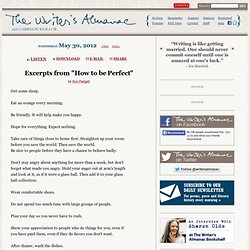 Share Get some sleep. Eat an orange every morning.
How To Make A Bridesmaid Paper Flower Hair Accessory Make your wedding budget go further by making your own beautiful paper flower hairpieces for your bridesmaids. In this e... Digital Photography Tips: Exposure, Shutter Speed And Aperture These digital photography tips give you a guide to the exposure, shutter speed and aperture of your digital camera. It ...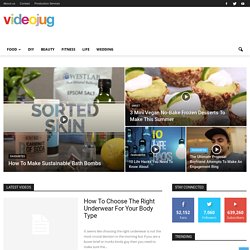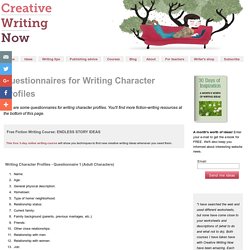 Enter your e-mail to get the e-book for FREE. We'll also keep you informed about interesting website news. "I have searched the web and used different worksheets, but none have come close to your worksheets and descriptions of (what to do and what not to do). Both courses I have taken have with Creative Writing Now have been amazing. Each time I have learned something new. The one thing I love, you take everything apart and give examples." - Katlen Skye
The Natural Fear-Free State of Calm… Hakula, is the natural state of optimal human performance. It is the opposite of the tunnel-vision-fear state many have experienced, because it creates a feeling of calm, and enables the greatest perspective and flexibility of behavior and response. It is so powerful it is one of the key tools we teach our one-on-one clients in our VIP program. How to Practice HakulaPick a spot on the wall, somewhere higher than eye level, around the center of your field of vision. Now, as you focus on that spot, notice that within a matter of seconds you can easily see things in your peripheral vision.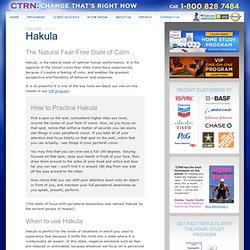 Elsewhere: Manyland: Run, Draw, Chat! x bomomo created by Philipp Lenssen 2008. Internet Explorer version by Nikolai Kordulla. Feel free to share any image you create in any way you like... it's yours!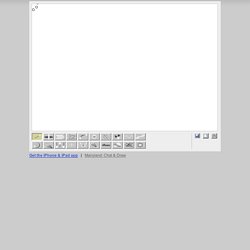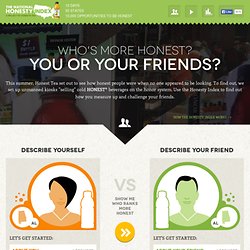 The National Honesty Index
Who's more honest? You or your friends? This summer, Honest Tea set out to see how honest people were when no one appeared to be looking. To find out, we set up unmanned kiosks "selling" cold HONEST® beverages on the honor system.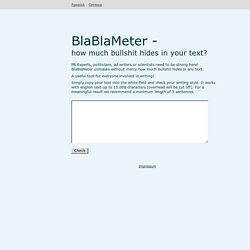 BlaBlaMeter - how much bullshit hides in your text? PR-Experts, politicians, ad writers or scientists need to be strong here!BlaBlaMeter unmasks without mercy how much bullshit hides in any text. A useful tool for everyone involved in writing!
A Woman in Springtime Behind a Pancake House