Diverse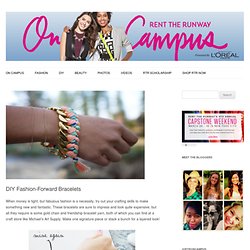 When money is tight, but fabulous fashion is a necessity, try out your crafting skills to make something new and fantastic. These bracelets are sure to impress and look quite expensive, but all they require is some gold chain and friendship bracelet yarn, both of which you can find at a craft store like Michael's Art Supply. Make one signature piece or stack a bunch for a layered look!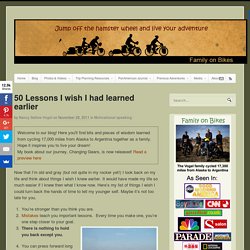 Posted at Nov 28, 2011 | by Nancy |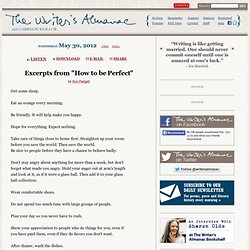 Share Get some sleep. Eat an orange every morning.
The Natural Fear-Free State of Calm… Hakula, is the natural state of optimal human performance. It is the opposite of the tunnel-vision-fear state many have experienced, because it creates a feeling of calm, and enables the greatest perspective and flexibility of behavior and response. It is so powerful it is one of the key tools we teach our one-on-one clients in our VIP program. How to Practice HakulaPick a spot on the wall, somewhere higher than eye level, around the center of your field of vision. Now, as you focus on that spot, notice that within a matter of seconds you can easily see things in your peripheral vision.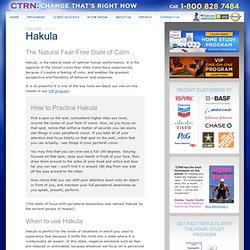 The National Honesty Index
A Woman in Springtime Behind a Pancake House