FLORILEGE.
L'Au-delà Ne me demandez pas pourquoi je suis venue… Les paroles Love Song Les battements de mon coeurNe cesseront pas ma belle erreur… C'est quoi ?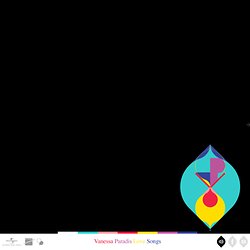 vanessa paradis : site officiel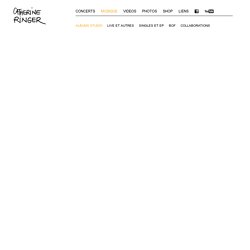 Catherine Ringer chante Müller et Makaroff (de Gotan Project). Il suffisait d'oser y penser. "Plaza Francia" est un projet qui coule d'une source pluriculturelle, et réunit, dans un même bain, Catherine Ringer et deux des trois musiciens de Gotan Project. Mais qui, bien sûr, ne ressemble en rien à ce que le trio ou la chanteuse ont produit de leur côté par le passé.
RITA MITSOUKO
Dec30 Andy, Paul, Malcolm and Martin wish everyone a wonderful, peaceful and positive 2014. Dec18 We want to take this opportunity to send everyone our best wishes for the holiday season and New Year. 2013 has been a year of extremes. The wonderful reception given to EE and the tour and the terrible event in Toronto that almost took Malcolm from us. We have consciously chosen not to make any definite plans for more albums and tours until we know what the future holds for Mal.
OFFICIAL OMD WEBSITE
Filter Stream Select the types of content you would like to see. New album THE 2ND LAW, out now....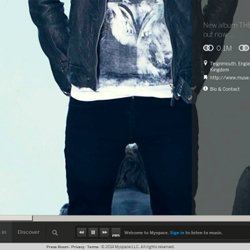 Bio: Single actuellement disponible sur iTunes Single actuellement disponible sur iTunes Member Since: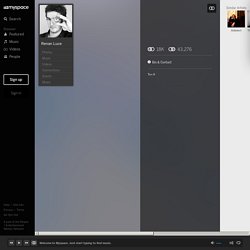 Renan Luce sur MySpace Music - Ecoute gratuite de MP3, Photos et
Coldplay | London, UK | Rock | Music, Lyrics, Songs, and Videos
Maurane (officiel) sur MySpace Music - Ecoute gratuite de MP3, P
This site uses cookies to store information on your computer. Some cookies on this site are essential, and the site won't work as expected without them. These cookies are set when you submit a form, login or interact with the site by doing something that goes beyond clicking on simple links. We also use some non-essential cookies to anonymously track visitors or enhance your experience of the site. By using our site you accept the terms of our Privacy Policy.