Recipes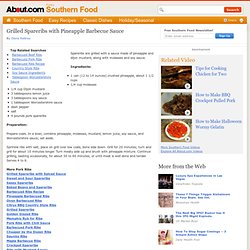 Grilled Spareribs with Pineapple Barbecue Sauce - Grilled Ribs Recipe
Spareribs are grilled with a sauce made of pineapple and dijon mustard, along with molasses and soy sauce. Ingredients:
French Vanilla Banana Cream Pie Recipe - Food.com - 107641
A quick easy dessert that we all enjoyed. French vanilla pudding was easy to find, however, French vanilla Cool Whip seems to have disappeared from the stores. No matter...I bought regular Cool Whip and made the recipe as written.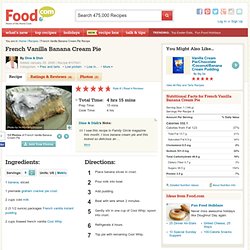 Newsletter Registration - ReadySetEat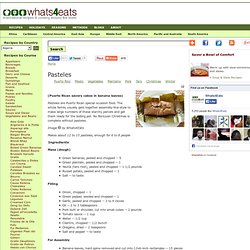 Pasteles Recipe (Puerto Rican savory cakes in banana leaves) | Puerto Rico
(Puerto Rican savory cakes in banana leaves) Pasteles are Puerto Rican special occasion food. The whole family usually gets together assembly-line-style to make large numbers of these starchy parcels and get them ready for the boiling pot.
El Boricua.com Recipes Recetas Puerto Rico
Learning to Make Masa for Puerto Rican Pasteles
FRENCH'S® CRUNCHY ONION CHICKEN Recipe | Great Recipes from FRENCH'S® Foods
Roasting pumpkin seeds are fun to make with your kids and make a healthy snack!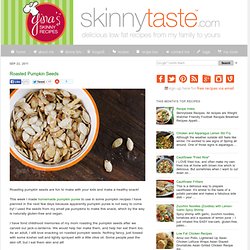 Roasted Pumpkin Seeds