Debian
Mailing Lists -- Complete Index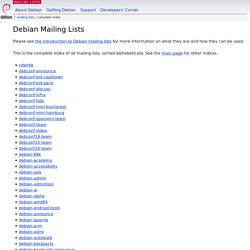 mailing lists Skip Quicknav Mailing Lists / Complete Index Debian Mailing Lists Please see the introduction to Debian mailing lists for more information on what they are and how they can be used. This is the complete index of all mailing lists, sorted alphabetically.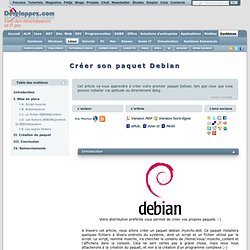 A travers cet article, nous allons créer un paquet debian myecho.deb.
Créer son paquet Debian
La documentation est une partie importante de tout système d'exploitation car elle englobe les manuels techniques qui décrivent le fonctionnement et l'utilisation des programmes.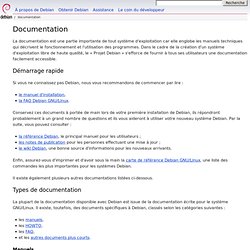 La documentation