Pangasius
21th November 2012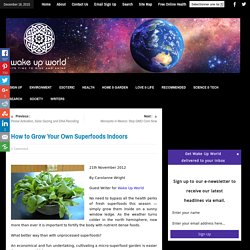 How to Grow Your Own Superfoods Indoors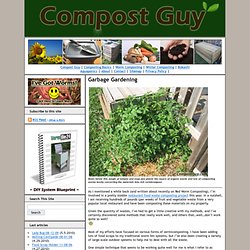 Down below this jungle of tomato and snap pea plants lies layers of organic waste and lots of composting worms busily converting the materials into rich vermicompost.
Garbage Gardening
15inShareinShare15 Here's a very simple technique for gardening in tight spots and in places with no/terrible soil (from the arctic circle to the desert to an asphalt jungle). It's also a great way to garden if you have limited mobility (in a wheel chair).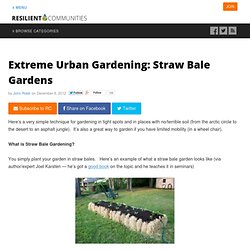 Moon planting calendar for fruit, vegetables and flowers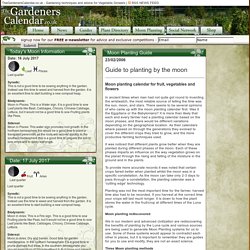 Home | Re-earthing the Cities | The RainbowWeb Story | Sustainable Solutions | You Can Save the Earth!
Planting by the Moon
High Priest of the Pasture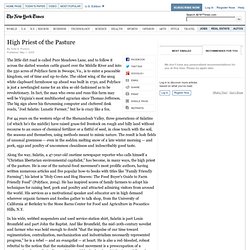 The little dirt road is called Pure Meadows Lane, and to follow it across the slatted wooden cattle guard over the Middle River and into the 550 acres of Polyface farm in Swoope, Va., is to enter a peaceable kingdom, out of time and up-to-date. The oldest wing of the snug white clapboard farmhouse up ahead was built in 1750, and Polyface is just a newfangled name for an idea so old-fashioned as to be revolutionary. In fact, the man who owns and runs this farm may well be Virginia's most multifaceted agrarian since Thomas Jefferson. The big sign above his thrumming computer and cluttered desk reads, ''Joel Salatin: Lunatic Farmer,'' but he is crazy like a fox.