Free Fonts
Foreign look > Various fonts
The idea that web designers ignore typography is officially dead. In recent years countless tools and services have sprung up to meet the need of making the web a more type-friendly place, and they're succeeding. Today we bring you a huge list of awesome websites for all things related to web fonts.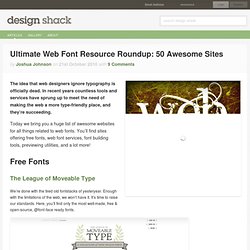 20 Most Recognizable Fonts and Where to Download Them | Onextrapixel - Showcasing Web Treats Without A Hitch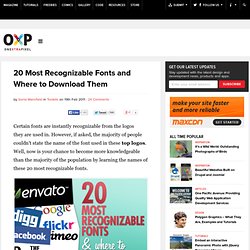 Certain fonts are instantly recognizable from the logos they are used in.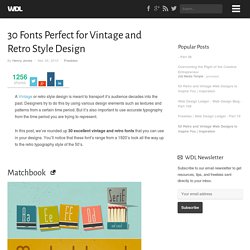 A Vintage or retro style design is meant to transport it's audience decades into the past. Designers try to do this by using various design elements such as textures and patterns from a certain time period.