Museum
Global Museum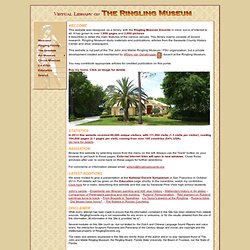 Virtual Library on The Ringling Museum
Welcome This website was designed, as a library, with the Ringling Museum Docents in mind, but is of interest to all. It has grown to over 1,000 pages and 2,000 pictures.
Florida Association Of Museums - Home Page
Washington, DC | Feb. 24–25 Join us and help make the case that museums are essential—as education providers and economic drivers—in every community. Register today. Belong to the Alliance and tap into professional development opportunities, timely updates on what's happening in the field and in Congress and a network for peer-to-peer engagement. Alliance membership advances your career and the success of your institution, while adding your voice to those making the case for museums.