pandamel
Melissa Dagley
Get flash to fully experience Pearltrees
Posted on November 01, 2011 in Bed, Bath & Kitchen , Decor & Furniture , Organise & Personalise by Simone Via: amy-newnostalgia.blogspot.com Why didn't I think of that?! We guarantee you'll be uttering those words more than once at these ingenious little tips, tricks and ideas that solve everyday problems … some you never knew you had!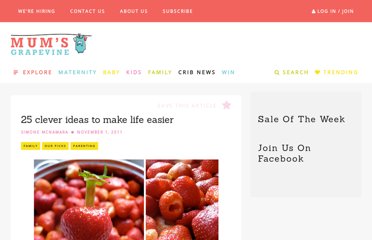 Quilling has been around for hundreds of years, but it's still as impressive and popular now as it was during the Renaissance. The art of quilling first became popular during the Renaissance, when nuns and monks would use it to roll gold-gilded paper and decorate religious objects, as an alternative to the expensive gold filigree. Later, during the 18th and 19th centuries, it became a favorite pass-time of English ladies who created wonderful decorations for their furniture and candles, through quilling. Basically, the quilling process consists of cutting strips of paper , and rolling them with a special tool. It sounds simple enough, but special skill is required to create more advanced shapes like marquises, arrowheads or holly leaves.
Hello U-Create readers! I am so excited to be guest posting here today. It just so happens to be my first guest post and I'm still a little shocked that it's here at Ucreate, one of my favorite blogs! A little bit about me.. I'm from a little town called Keller, Texas. I'm a junior at Texas A&M University (whoop!).
Liquid to Light Designer Ed Chew takes a green step in the right direction with the TetraBox lamp, a light object made from discarded drink packets that would have otherwise ended up in landfills already packed to the brim. The design is achieved by unfolding the packets and refolding them into hexagonal and pentagonal sections that are then pieced together to form a geodesic sphere or any other desired shape.