Siti per Seo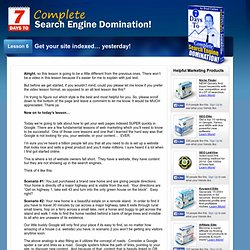 Lesson 6 | SEO Indianapolis + Free Google Ranking Guide => How To Increase Google Ranking Tips
Alright, so this lesson is going to be a little different from the previous ones.
Posizionamento siti nei motori di ricerca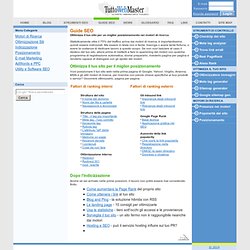 Ottimizza il tuo sito per un miglior posizionamento nei motori di ricerca Statisticamente oltre il 75% del traffico arriva dai motori di ricerca, è importantissimo quindi essere indicizzati.
♣ SEO | Social Media Marketing | Wordpress | Web-Marketer.it ♣
Analytics | Sito web ufficiale
Webmaster Vuoi farti trovare sul Web?
Centro webmaster Google