Mobile
19h06. Olivia Brunet, de Médiamétrie, ouvre le débat en parlant de mesure d'audience. L'institut lance le "panel tablettes iPad" : "on est partis du constat qu'il n'avait pas de suivi des usages dans la durée.
#MoMo : les nouveaux usages des tablettes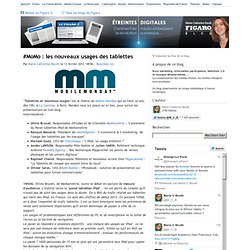 Login Insights / Blog Blog Dec. 18, 2013 | Share How Australia Spends Its Time Online Here's a chance to find out how Australia spends it's time online.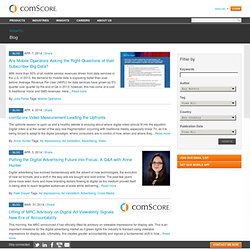 Independent Report Includes Push Notifications as Part of Its... -- PORTLAND, Ore. and SAN FRANCISCO, Jan. 10, 2012
PORTLAND, Ore. and SAN FRANCISCO, Jan. 10, 2012 /PRNewswire/ -- Urban Airship, the leading platform provider for messaging to mobile devices, was included in a report by Forrester Research, Inc. today titled "The New Messaging Mandate." The report recommends best practices for mobile marketers seeking to do a better job at integrated messaging and communications to their customers via mobile.