Storytime Corner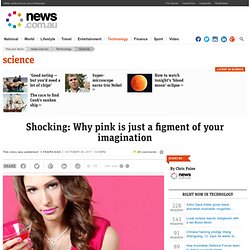 Shocking: Why pink is just a figment of your imagination | Space, Military and Medicine
Look at all that.... minus green? Source: Sunday Mail (SA) PINK doesn't exist.
Camper vans are great, says Dave Grohl, stretching out in the back of one in a car park in Los Angeles. "Great," he says, "until you have to empty the fucking tank." He means the bit under the in-vehicle toilet, and having mentioned it immediately screws up his face – grimace distorting the mouth-framing goatee, frown sending out ropes of shoulder-length hair from behind his ears.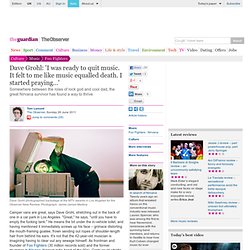 Dave Grohl: 'I was ready to quit music. It felt to me like music equalled death. I started praying…' – interview | Music | The Observer
Index of /banned books
Ohio is Full of Astronauts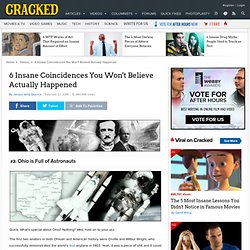 6 Insane Coincidences You Won't Believe Actually Happened
Author Adam Mansbach, after repeated struggles to get his two-year-old daughter to fall asleep, once sent out a jokey Facebook post reading: "Look out for my forthcoming children's book, 'Go the Fuck to Sleep.'"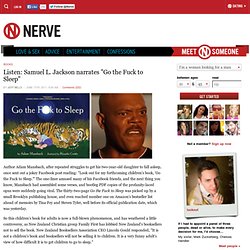 An old lady's inspirational story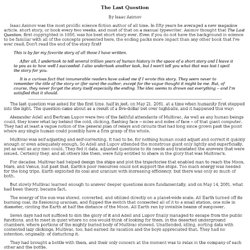 The Last Question