MOODLE
Network servers block. 6 Handy Sites To Learn New Ubuntu Tweaks & Tricks. Ubuntu has grown in popularity immensely over the last few years "" and for good reason.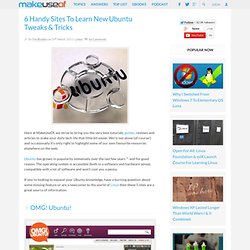 The operating system is accessible (both in a software and hardware sense), compatible with a lot of software and won't cost you a penny. If you're looking to expand your Ubuntu knowledge, have a burning question about some missing feature or are a newcomer to the world of Linux then these 5 sites are a great source of information. OMG! Main Page. How to change the MySQL data default directory  If you're new here, you may want to subscribe to my RSS feed and if you have questions related to your ubuntu system post question to our forums.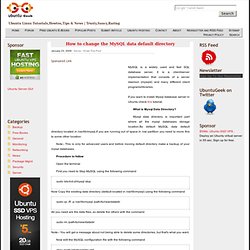 Thanks for visiting! Sponsored Link MySQL is a widely used and fast SQL database server. It is a client/server implementation that consists of a server daemon (mysqld) and many different client programs/libraries. If you want to install Mysql database server in Ubuntu check this tutorial. Linux file permissions. Converting your MySQL database to UTF8. This document describes how to convert your MySQL database from the latin1 charset to UTF8.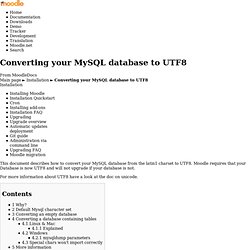 Moodle requires that your Database is now UTF8 and will not upgrade if your database is not. For more information about UTF8 have a look at the doc on unicode. Why? You may see the following error when upgrading your Moodle. It is required that you store all your data in Unicode format (UTF-8). Moodle.
---