Lego
The Lego Minifig Timeline
We're reaching for the skies tonight, with two models that on the one hand are very similar, but on the other could hardly be more different. Both represent a Liebherr LTM 11200 9.1, which is currently the world's largest mobile crane. In the red corner we find the heavyweight contestant: a 1/15.5-scale model by Huib van der Hart (liftingbricks). I blogged this last year, when it was still a work in progress.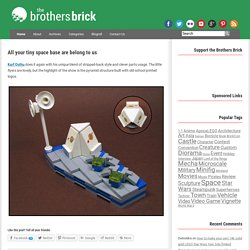 Exclusive: Inside the Lego Factory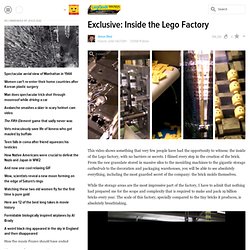 SExpand This video shows something that very few people have had the opportunity to witness: the inside of the Lego factory, with no barriers or secrets. I filmed every step in the creation of the brick. From the raw granulate stored in massive silos to the moulding machines to the gigantic storage cathedrals to the decoration and packaging warehouses, you will be able to see absolutely everything, including the most guarded secret of the company: the brick molds themselves.