Lego
The Lego Minifig Timeline
Mushu is almost certainly my favorite Disney character, and this hilarious sculpture by Mike Nieves (Retinence) is perfect. I'm amazed that Mike was able to effectively pull off such a spindly creature while maintaining enough structural integrity for it stand. Recently, some of us here at TBB participated in a live unveiling of the Iron Builder piece, which Sean and Steph Mayo (Siercon and Coral), along with Tyler (Legohaulic) and Michaela Clites (littlehaulic), are using for their competition. All of the entries have been fantastic–and this one is particularly well timed.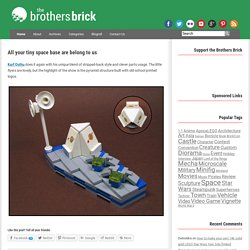 Exclusive: Inside the Lego Factory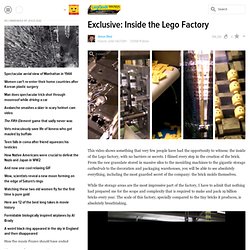 Indeed continuing thanks, Jesus!! One of my first jobs was as a "floor boy" in an injection molding factory. Part of what I did was dumping the hydraulic fluid that the ancient machines were leaking into buckets placed everywhere BACK into the machines. Another part was keeping the machines' intake hoppers filled with raw and recycled plastic.