Haunted Prisons and Hospitals
SPOOKED. Camarillo State Mental Hospital. Camarillo State Mental Hospital, also known as Camarillo State Hospital, was a psychiatric hospital for both developmentally disabled and mentally ill patients in Camarillo, California.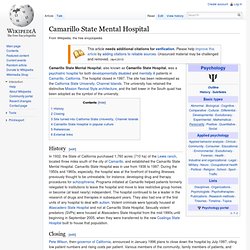 The hospital closed in 1997. The site has been redeveloped as the California State University, Channel Islands. The university has retained the distinctive Mission Revival Style architecture, and the bell tower in the South quad has been adopted as the symbol of the university. Lillian Collins Hospital » Real Haunted Houses. Originally the Sierra Building In the 1920′s, this was a small town hospital that cared for the citizens of Turlock, California.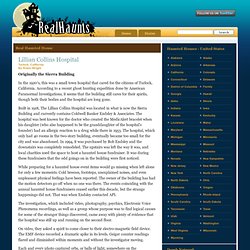 According to a recent ghost hunting expedition done by American Paranormal Investigations, it seems that the building still cares for their spirits, though both their bodies and the hospital are long gone. Haunted Mental Health Hospital in Virginia. By Kevin (Virginia) The building was built in 1892.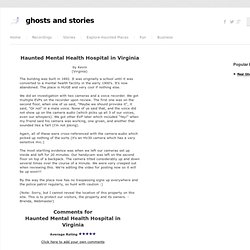 It was originally a school until it was converted to a mental health facility in the early 1900's. It's now abandoned. The place is HUGE and very cool if nothing else. We did an investigation with two cameras and a voice recorder.
---