Haunted Prisons and Hospitals
SPOOKED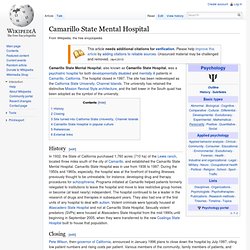 Camarillo State Mental Hospital, also known as Camarillo State Hospital, was a psychiatric hospital for both developmentally disabled and mentally ill patients in Camarillo, California.
Camarillo State Mental Hospital
Originally the Sierra Building In the 1920′s, this was a small town hospital that cared for the citizens of Turlock, California. According to a recent ghost hunting expedition done by American Paranormal Investigations, it seems that the building still cares for their spirits, though both their bodies and the hospital are long gone.
Lillian Collins Hospital » Real Haunted Houses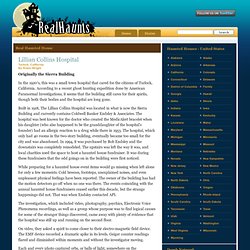 Haunted Mental Health Hospital in Virginia
by Kevin (Virginia) The building was built in 1892.