Sharing
Watchitoo enables our partners to use production rich features to simulate the broadcast experience online. Our interactive social TV platform is the ideal solution for the entertainment community to provide second screen experience and harness the power of interactive social media in a unique, branded application. We have successfully partnered with Oxygen, CBS Sports, the Insider, Animal Planet Whale Wars, the Dr. Phil Show, Logo's RuPaul Drag Race, the NBA & Turner Sports and Vh1 Basketball Wives to provide a Social TV solution to drive audience awareness and social integration with the brands.
Watchitoo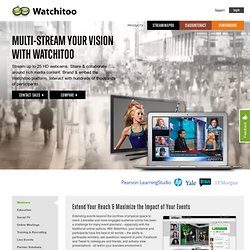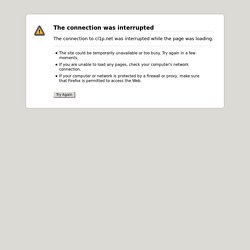 cl1p.net lets you move information between computers using your brain. Think up a unique URL that starts this cl1p.netExample: cl1p.net/lymcoh.Enter the URL in a browser and type or paste in what you want.On another computer or smartphone enter in the same URL to retrive the information. For security the information in the cl1p url is destroyed as soon as it is read.
hamachi_Lajfmajster.pl
Zapewne nie raz mieliście potrzebę skorzystać z danych znajdujących się na twardym dysku Waszego komputera będąc poza domem, czy to w pracy czy na uczelni. Dzięki prostemu ale jak, że sprytnemu oprogramowaniu o nazwie Hamachi jest to możliwe w bardzo wygodny sposób. Oprogramowanie Hamachi zainstalowane na naszym komputerze oraz komputerze, z którego się łączymy pozwala na przeglądanie udostępnionych danych. Mogą to być wybrane katalogi lub całe partycje. Po instalacji programu wystarczy podłączyć się do sieci poprzez wybranie swojego loginu oraz wciśnięcie przycisku Włącz w menu programu. Program podłączy się do sieci Hamachi i przydzieli nam odpowiednie IP.