Museum
Wirtualne Muzeum Powstania Warszawskiego
Wycieczki po Polsce W naszym portalu turystycznym w dziale wycieczek możesz znaleźć tysiące wycieczek dodawanych przez naszych użytkowników. Znajdziesz tam relacje naszych użytkowników z najciekawszych miejsc w Polsce, ale również tych mało znanych zakątków naszego kraju. Atrakcje turystyczne w Polsce U nas opisy atrakcji turystycznych to nie tylko suche fakty, ale liczne ciekawostki, piękne zdjęcia, usytuowanie na mapie, kalendaria a przede wszystkim opinie naszych użytkowników. Zamki w Polsce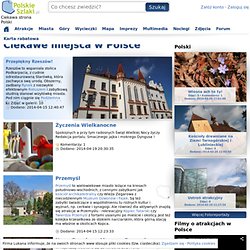 Polska, turystyka - Polskie Szlaki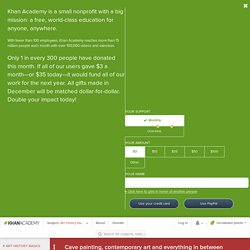 Are you an art historian, archaeologist or conservator? Look at a Trello Board of most needed content and "claim" an essay to write! If something important is missing, let us know. Contact us to be added to the Trello Board: beth[at }khanacademy.org or steven[at ]khanacademy.org. We anticipate more than two million visitors from around the globe for the fall 2013 semester. Let's make sure strong, global art history content is freely available to students everywhere!
It is with regret that we inform you that MuseumBlogs.org will no longer continue operating as a museum blog directory and aggregator. Thank you for your interest in this project, and best wishes for the continued success of your blogs. The Original Idea
Museum Blogs - Museum News and Blog Directory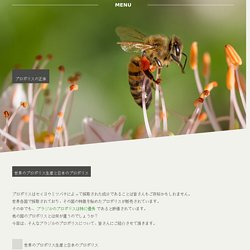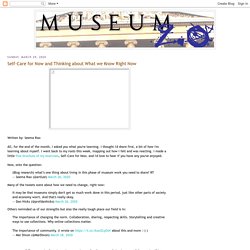 "The words we use in attempting to change museum directions matter. We need translators within each cultural context. We do not yet have precise words or even uniform understanding of the words we use. But we do have 'and.'
Muzea w Polsce - www.museo.pl
Dawne uzbrojenie japońskie to, po przedmiotach zdobionych laką, drugi co do wielkości zbiór w japońskiej kolekcji wrocławskiego muzeum. Obejmuje około 120 obiektów, z których większość powstała w okresach Edo (1600–1867) oraz Meiji (1868–1912). Na uwagę zasługuje zwłaszcza kolekcja jelców tarczowych tsuba z okresu od XVI do XIX wieku, ilustrujących twórczość wielu znanych warsztatów. Muzeum może poszczycić się również sześcioma znakomicie zachowanymi, kompletnymi zbrojami. Rynsztunek bojowy i uzbrojenie dawnej Japonii to wyżyny rzemiosła artystycznego, a każdy element broni czy fragment zbroi to swoiste dzieło sztuki.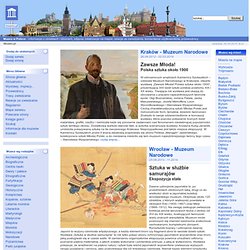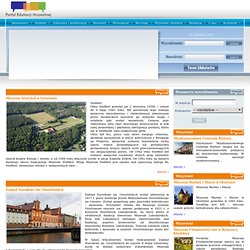 Wizytówki Muzeów
Muzeum Stutthof w Sztutowie StutthofObóz Stutthof powstał już 2 września 1939r. i istniał do 9 maja 1945 roku. Był pierwszym tego rodzaju miejscem odosobnienia i eksterminacji utworzonym przez niemieckich nazistów po wybuchu wojny i ostatnim jaki został wyzwolony.