Education
Root Cause Analysis - Free Training and Tools. What is it?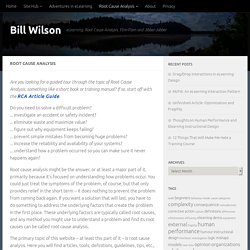 Bad things happen. The extent of the damage now, or whether bad things happen again, is a product of how we respond.
Technology. Free. Resources. Elearning. Vocationaleducation. 100 Ways You Should Be Using Facebook in Your Classroom | Online. Facebook isn't just a great way for you to find old friends or learn about what's happening this weekend, it is also an incredible learning tool.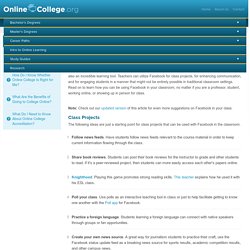 Teachers can utilize Facebook for class projects, for enhancing communication, and for engaging students in a manner that might not be entirely possible in traditional classroom settings. Read on to learn how you can be using Facebook in your classroom, no matter if you are a professor, student, working online, or showing up in person for class. Note: Check out our updated version of this article for even more suggestions on Facebook in your class. Histmag.org » historia od podszewki. WYKAZ PUBLIKACJI. Rok 1997 1.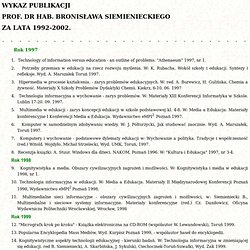 Technology of information versus education - an outline of problems. "Athenaeum" 1997, nr 1. 2. Education | Polymeme. Practice-based Professional Learning - PBPL - The Open Universit. Open to people, places, methods and ideas The Open University's mission is to make university study available to anybody, everywhere and at any time.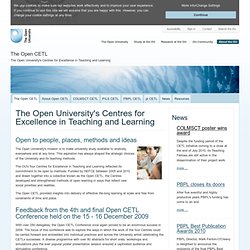 This aspiration has always shaped the strategic choices of the University and its teaching methods. The OU's four Centres for Excellence in Teaching and Learning reflected its commitment to be open to methods. Www.timeref.org. Empowerment. ProProfs: Knowledge Sharing Tools & Free Online Education. Lesson Writer. Edutopia: What Works in Public Education. CogDogRoo. 50 Web 2.0 Ways to Tell a Story (return) Note!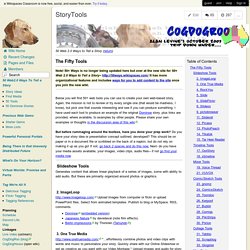 50+ Ways is no longer being updated here but over at the new site for 50+ Web 2.0 Ways to Tell a Story-- It has more organizational features and includes ways for you to add content to the site once you join the new wiki. Below you will find 50+ web tools you can use to create your own web-based story.
---